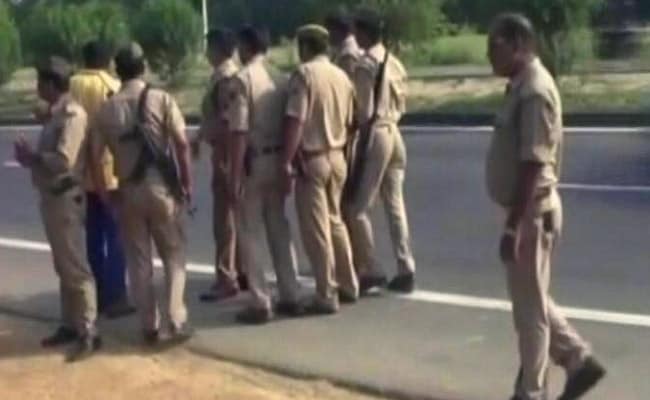 Medininagar, Jharkhand:
Eight people, including a woman were arrested Friday and sent to jail in connection with the lynching of a man in Palamu and injuring two others on the suspicion of being thieves and obstructing police from rescuing them, the police said.
They were brought before a local court which remanded to 14 days in judicial custody, Superintendent of Police, Indrajeet Mahatha said.
Stating that more arrests were likely in the incident, he said six persons including the woman were arrested in connection with the lynching and two others for obstructing the police.
Three men had gone to the house of a prospective bride at Tisibar village, about 200 km from Ranchi, for marriage negotiations on Wednesday evening. They were dragged out the house and beaten up by the mob after a member of the woman's family apparently spread a rumour that that they were thieves, Mr Mahatha had said.
The deputy SP had reached the spot with a police team and rescued the three men but not before firing four rounds in the air to disperse the mob which stiffly opposed the force, he said.
The three men, all in their twenties, were taken to a nearby hospital, where doctors referred them to another one, about 15 km away. One of them succumbed to injuries after arriving at the hospital, he added.