New Delhi:
Some six lakh students across the country will re-take the CBSE Class 12 Economics paper today, after the paper was cancelled following a
paper leak scandal
in March. The re-tests will be held at 4,000 centres across India.
Since marks received in Class 12 papers serve as a springboard for college admissions and can directly affect a student's chances, the Central Board of Secondary Education is working to ensure the re-test goes
without any more trouble
.
The CBSE has exempted foreign students from appearing for the exam again, since in its investigation it did not find the leak to have impacted their results.
"About six lakh students will appear for the exam on Wednesday at 4,000 centres," a CBSE officer told news agency IANS. The education board has taken extra security measures which cannot be revealed, said the officer who asked not to be named.
Many students say they are a little worried in giving the re-test as the paper could come with tougher questions.
"It is very irritating to have to repeat the paper again. I am just as prepared for it as I was last time. But can't say if they set a tough question paper," said Srishti, a student of Tagore Senior Secondary School in Delhi's Mayapuri.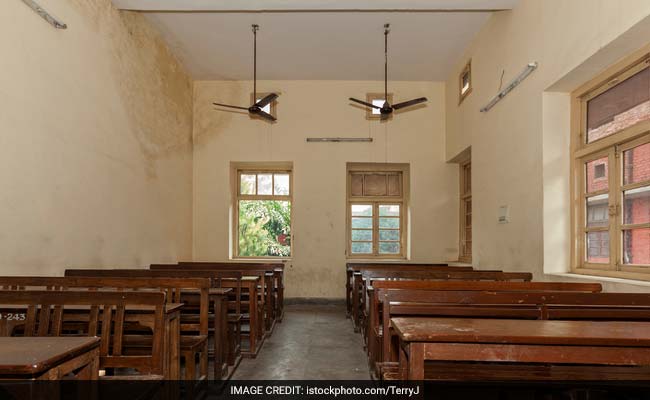 Yatin of New Delhi Public School in Delhi's Vikaspuri said he wants to make sure he betters his previous performance. "I am fully prepared and making sure to revise the question paper which came last time also. The only worry is that the question paper last time was very easy. I knew it all," he said.
Another student from Tagore School, Manpreet, complained of having to give more time for the re-test. He said he could have used the time to prepare for competitive exams.
"One of my main worries is that I had done so well last time and the paper was easy. So there is some psychological pressure of course. And also, I could have spent this time on preparing for other entrance exams," he said.
The Class 12 Economics paper was held on March 26, and was cancelled and rescheduled to April 25 after the question paper leak was detected.
After the Math
and Economics paper leaks, the CBSE had cautioned against fake paper leak messages being circulated on social media. A Political Science question paper found on YouTube has been verified as an "earlier year's question paper", the board had said in a statement.
The person who had warned the CBSE on the night before the Class 10 Mathematics test that the question paper had leaked was identified by the police as a Class 10 student.
With inputs from IANS
Follow NDTV for latest election news and live coverage of assembly elections 2019 in Maharashtra and Haryana.
Subscribe to our YouTube channel, like us on Facebook or follow us on Twitter and Instagram for latest news and live news updates.