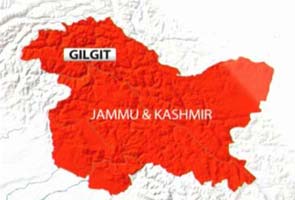 Srinagar:
An earthquake is being reported from North Western Kashmir. The tremors measured about 5.8 on the Richter scale, according to early reports. The epicenter was Gilgit, about 150 km from Srinagar.
No casualties or damage has been reported so far. People were seen evacuating their homes.
Sonam Lotus, director of the local meteorological office said: "A moderate intensity earthquake occurred at 11.36 am Monday with epicentre in Jammu and Kashmir-Pakistan (Gilgit) border."
More than 40,000 people were killed in a major quake in parts of divided Kashmir across the line of control (LOC) that occurred October 8, 2005.
The 2005 temblor measured 7.9 on the Richter scale.