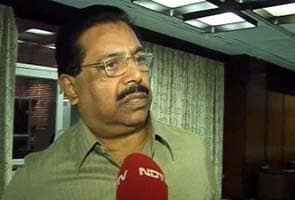 Thrissur:
Chairman of the Joint Parliamentary Committee (JPC) on 2G scam PC Chacko today said there was no question of summoning Prime Minister Manmohan Singh to depose before the panel.
"There is no precedence of calling the Prime Minister as a witness before JPCs," Mr Chacko said.
He welcomed reports that the BJP was likely to attend tomorrow's JPC meeting and said the party's boycott of the panel all this while had no justification.
The BJP has been staying away from JPC meetings. It wants both the Prime Minister and Finance Minister P Chidambaram to be called as witnesses.
Mr Chacko said the decision to summon Chidambaram would be "based on consensus".
On CPI leader Gurudas Dasgupta's claim that Attorney General GE Vahanvati was not called before the JPC on October 11, Mr Chacko said he had been out of the country and would be making an appearance at a later date.