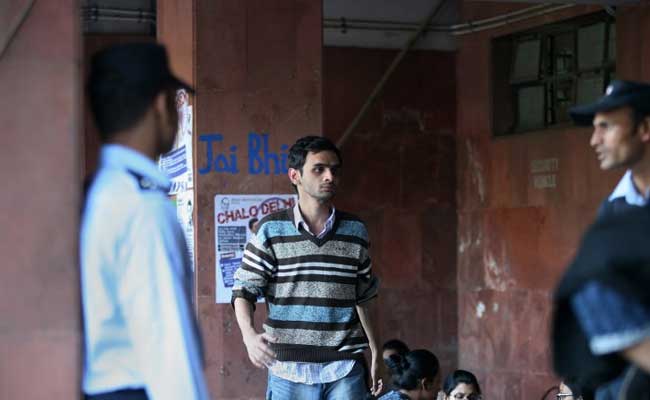 Highlights
Hyderabad forensic lab chief confirms 2 videos of JNU protest 'doctored'
Hate words inserted in videos, no 'Pakistan Zindabad' found: Probe
3 JNU students were held for sedition for alleged anti-India slogans
New Delhi:
Two videos of a controversial event at the Jawaharlal Nehru University or JNU - taken as evidence against students charged with sedition - were doctored, a forensic investigation ordered by the Delhi government has revealed.
Words in the videos that are seen to incite violence have been spliced, says the forensic lab report.
The investigation also shows that the slogan "Pakistan Zindabad" was not in any of the videos.
The Aam Aadmi Party government had sent seven videos to the Hyderabad-based Truth Labs.
The chairman of Truth Labs, KPC Gandhi, has confirmed to NDTV that two of the most controversial videos were clearly "manipulated" and voices were added to them.
"There is discontinuity in video and audio has been inserted from elsewhere. Whose voices have been inserted can also be determined if voice samples are provided to us,'' Mr Gandhi said.
The doctored videos are from February 9 and 11.
The source of these doctored videos is YouTube and Twitter, it was found. The inserted clips appeared to have been taken from sloganeering on a different day.
"In the manipulated clips, videos have been edited and voices have been added," he said.
JNU students
Kanhaiya Kumar
,
Umar Khalid
and Anirban Bhattacharya have been arrested on sedition charges over the February 9 event held on the campus to mark the anniversary of the hanging of Parliament attack convict Afzal Guru, during which anti-India slogans were raised.
The Arvind Kejriwal led-government had on February 13 ordered a
magisterial inquiry into the alleged slogans
.
Six video samples were independently sent by JNU to Truth Labs as part of their internal inquiry into the allegations against the students.
Among the videos that have surfaced since the event is one in which outsiders with their faces covered are seen shouting anti-India slogans.
Kanhaiya Kumar's lawyers have argued in court that he never raised any slogans, and that he was seen asking for the identity cards of those who had their faces covered.
The police have insisted that there is evidence of JNU students shouting anti-national slogans and holding Afzal Guru's posters.