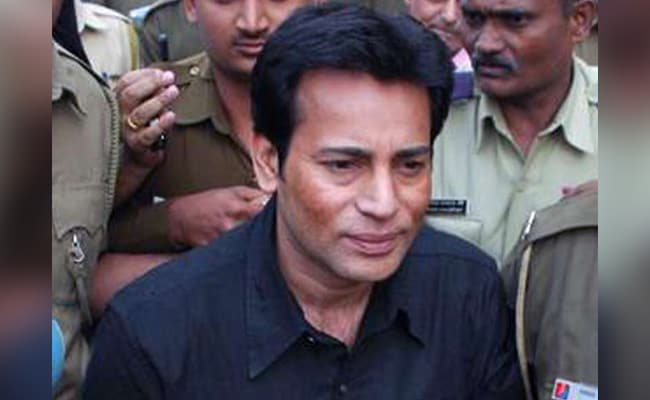 Highlights
Abu Salem may not spend more than 25 years in jail
Other accused including Dawood Ibrahim, remain on the run
The 1993 blasts had left 257 people dead and 713 injured
Mumbai:
Gangster Abu Salem, 47, may not spend more than 25 years in jail for charges for which two other
convicts in the 1993 Mumbai blasts case
have been sentenced to death.
A special anti-terror
court today sentenced Abu Salem to life in jail
for a series of blasts in Mumbai that killed 257 people in 1993. Two others, Tahir Merchant and Feroze Abdul Rashid Khan, were sentenced to death for the same charges.
Abu Salem
was extradited in 2005 from Portugal and he has escaped the death sentence because India, to bring him back to face trial, guaranteed to the Portuguese that he would not be hanged.
But he may not have to spend his life in jail either.
"The court has given him the life sentence and life sentence in Indian law means life until death. But while bringing him from Portugal, the government of India has given an undertaking that he will not undergo a sentence of more than 25 years," said Deepak Salvi, public prosecutor.
"The government will have to pass an order and only if an order is passed, his sentence can be commuted to a lesser term," he added.
Abu Salem had even requested the court to consider the three years he spent in a Portugal prison, but it was rejected; the court said he had been jailed in a fake passport case.
Investigators say the bombs were ordered by India's most wanted man, Dawood Ibrahim, to avenge the demolition of the 16th century Babri mosque in Ayodhya. Dawood has been hiding in Pakistan for years and is believed to be based in Karachi.
More than 100 people have been convicted in the case.
One of them, Yakub Memon, was hanged in 2015 after the Supreme Court rejected his mercy plea in a historic middle-of-the-night hearing.