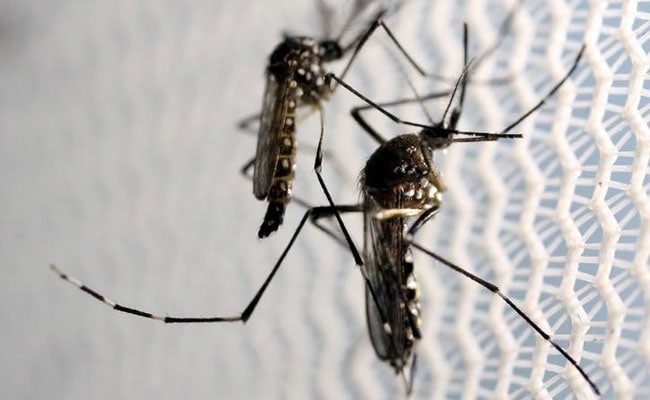 Jaipur:
About 106 cases of Zika virus have been reported in Rajasthan till now, a Union Health Ministry official. Out of the total number of people infected with the virus, 25 are pregnant women. Six new cases confirmed on Thursday were from Jaipur and two neighbouring districts, he added.
In view of the rising cases, the Centre on Wednesday rushed an Indian Council of Medical Research (ICMR) team to the state to intensify vector control measures.
The team of experts from ICMR has changed the insecticides which are being used in the city and neighbouring districts to kill mosquitoes that spread Zika, dengue, and chikungunya viruses as a part of the integrated mosquito management programme, the official said.
According to an official, almost all Zika virus infected patients are healthy now after treatment. Three-fourth patients do not have symptoms of disease and have recovered.
Intense fogging and other anti-larvae activities are being carried out in the areas from where cases have been reported.
A state health department official on Wednesday said more than 1 lakh households have been surveyed in Shastri Nagar and neighbouring areas and 330 teams have been engaged to destroy mosquito larvae found during the survey.
Zika virus, transmitted through the aedes aegypti mosquito, causes fever, skin rashes, conjunctivitis, muscle and joint pain. It is harmful to pregnant women, as it can lead to microcephaly, a condition in which a baby's head is significantly smaller than expected, in newborn children.
The state health department has advised pregnant women not to visit the affected areas.
In India, the first outbreak of Zika virus was reported in Ahmedabad in January 2017 and the second in Tamil Nadu's Krishnagiri district in July that year. Both these outbreaks were successfully contained through intensive surveillance and vector management.