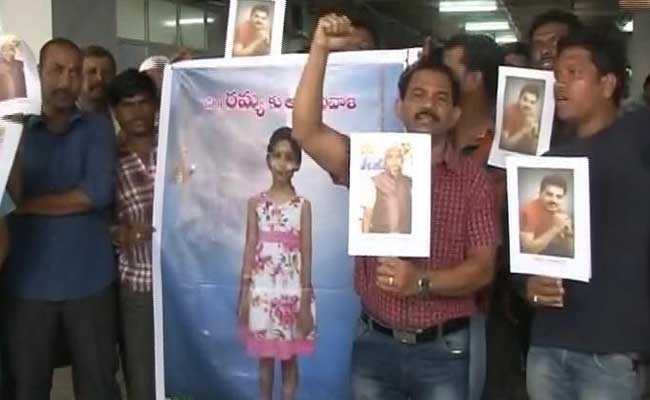 Hyderabad:
Another tragedy struck the family of 10-year-old Ramya, who became a victim of drunk driving in Hyderabad earlier this month, after her grandfather who was in the horrific car crash that occurred in Banjara Hills on July 1 died this morning.
Madhusudhan Chary, the 63-year-old grandfather, had suffered multiple fractures in the accident and was critical.
It was Ramya's first day at a new school and her family had come to pick her up. On their way back, as their Santro neared the Banjara Hills area, an i10 - allegedly driven by 20-year-old Shravil - came speeding from the other side. It rammed the road divider and toppled onto the family's car killing Ramya's uncle Rajesh, who was behind the wheels, on the spot. The other family members including Ramya's mother and grandfather were also injured.
Ramya, who was on ventilator support for eight days, died last Saturday. She was suffering from internal bleeding in her head.
CCTV footage showed that a short while before the accident, Shravil and his friends had consumed alcohol at a nearby pub. Shravil was arrested and booked under culpable homicide not amounting to murder. Police found that he did not even have a driving licence.
Venkatramana, Ramya's father has seen three deaths in family in less than three weeks and his wife Radhika has become bed-ridden after that tragic accident.
"It's our fate that I can't be with her (Radhika) right now. I'm torn between being with my wife, mourning my daughter's death and taking care of my other daughter."
Shilpa, wife of Rajesh, said, "We are scared to drive or travel on these roads."