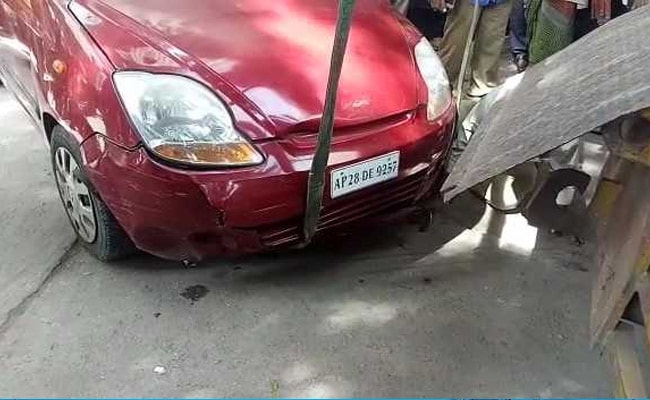 Hyderabad:
At least six people were injured at one of Hyderabad's largest government hospitals after a car belonging to a doctor ran into a group of patients and others near the hospital's parking lot. Those injured include at least two patients - one of them is a 95-year-old man, whose leg has been crushed. Another is a woman suffering from heart ailment, who came to the hospital for treatment.
The car belongs to Dr Rehan Qureshi, a plastic surgeon who works at the hospital. But it was being driven by a security guard of the hospital, Shivraj, who did not drive well. The doctor had given him the car keys and asked him to park the car, the sources said. The accident happened a little after 9 in the morning. Shivraj, sources said, had pressed the accelerator instead of the brake and rammed the people, sources said.
Additional inspector Praveen Kumar said as soon they got information about the accident, they had arrived at the spot and admitted the injured to hospital. A special Clues investigation team is gathering evidence on how this happened.
The 95-year-old man, identified as Md Qamer, was severely injured and has been admitted to the hospital.
Omer Begum, 55, the heart patient hit by the car, has been hospitalised as well. ''How can a car belonging to the hospital doctor do this to patients? We come for treatment here, not to get injured or killed,'' said her daughter.
The others injured have been discharged after first-aid.