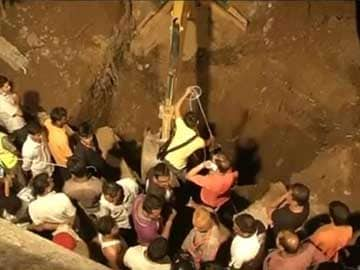 Guwahati:
A two-year-old boy fell into an over 30-feet-deep borewell pipe in the Hatigarh Chariali area of Guwahati on Saturday, fire brigade sources said.
The child, identified as Afirul Islam, was playing in a construction site when he slipped and fell into the well, the sources said.
Operations are on to rescue the child by digging by the side of the pipe by the fire brigade service and police, they said.
Oxygen was also being supplied through a pipe into the hole for the child to breathe, sources said.
Afirul's father said that he had repeatedly asked the owner of the construction site to provide a cover for the borewell.