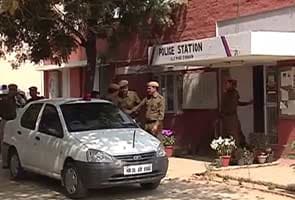 Gurgaon:
A woman has been raped in a moving car in Gurgaon. Her young son, just one and a half years old, witnessed the crime.
The 25-year-old victim was offered a lift on Friday by a man she knew. She refused; but he allegedly forced her into the Maruti 800 where another man was waiting.
Both men then reportedly raped the woman who works as a domestic helper. The woman and her son were later abandoned on the roadside in Vikaspuri in west Delhi.
Medical tests confirm the rape.
Yesterday, a woman who worked at a pub at a Gurgaon mall said she had been abducted by a group of six men as she was leaving work on Saturday night. She said they caught her while she was getting into a taxi and then took her to a flat and raped her before leaving her at the Chattarpur metro station. The alleged victim had refused to take a medical test.