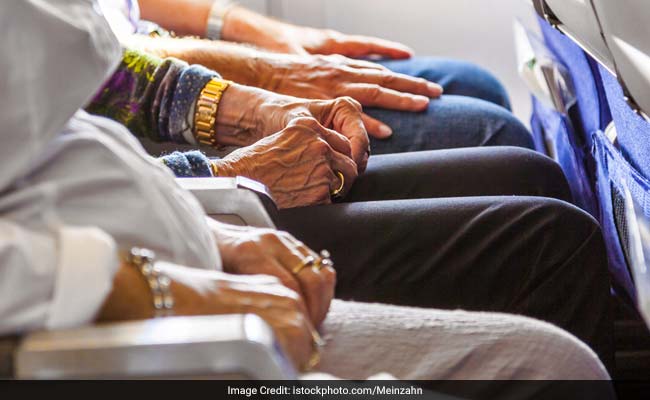 Arthritis refers to a group of conditions that causes inflammation of one or more joints, causing pain stiffness and in worst cases even deformity of joints. The condition can worsen with age. And if you happen to be a woman in 40's, you could be at a greater risk of developing arthritis than men (of the same age group), says a recent study.

The study revealed that osteoarthritis (OA) and rheumatoid arthritis (RA), both of which are two very common forms of bone-related diseases, were found to be more common in women

Rheumatoid arthritis is an autoimmune disease mainly affecting the tissues around the joints causing inflammation and deformity of the joints; whereas, osteoarthritis is caused by cartilage loss in a joint and is more common in elderly people.


The team examined more than 6.4 million samples received for the disease which were tested from January 2014 to August 2017. The tests were conducted at the SRL diagnostic laboratories across India.

"RA affects between 0.5-1 per cent of the population in India," Dr Avinash Phadke, president of the Technology and Mentor (Clinical Pathology), SRL Diagnostics, said.

Women are seen three to four times more frequently affected with RA than men. The onset is generally seen in 35- 55 years of age-group, the findings revealed.


"Although the word arthritis means joint inflammation, the term is used to describe more than 100 rheumatic diseases and conditions affecting the bones and tissues. Alarmingly, India will emerge as the capital of osteoarthritis by 2025 with over 60 million likely to be affected," Phadke said.

He said one of the main reasons is the increasing longevity and the fast-rising obesity.
"Early signs should not be ignored, early diagnosis and treatment can save the joints. Maintaining joint health lifelong should be a goal of everyones life," he said.


Our diet plays an important role in maintaining our overall bone health. Take a look at the list of foods mentioned below, these must be a part of your regular diet to stave off or manage joint pain -


1. Millets

"People with joint issues and inflammation are asked not to have lot of grains, but millet flours are excellent for them," noted Anshul Jaibharat, a Delhi-based weight-management and diet expert. "Buckwheat is highly nutritious and also gluten-free. It contains quercetin that has anti-inflammatory properties," according to Dorling Kindersley's 'Healing Foods'.


2. Omega 3 Fatty Acids
Foods rich in omega 3 - including fish, nuts, dairy and eggs - are excellent for treating joint pain. Their anti-inflammatory properties work like magic.
3. Herbs and Spices
Ingredients like turmeric, ginger, coriander, onions, dill, and lemon among others are all excellent for joint inflammation.
4. Fruits and Berries
Apples, apricots, cranberries are some of the top foods that can bring relief to your aching, inflamed joints. "Fruits are loaded with antioxidants that help the body get rid of cell-damaging free radicals and suppress inflammation. Avoid oranges as they may make some arthritis pain worse," according to Dorling Kindersley's 'Healing Foods'.
5. Yogurt
Yogurt's soothing, cooling and anti-inflammatory properties are apt to tackle inflammation. It is also an excellent source of calcium for healthier, stronger bones.
(Inputs PTI)