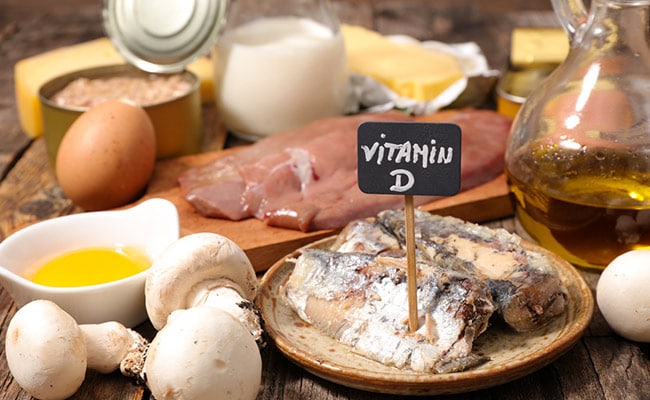 Vitamin D may help prevent rheumatoid arthritis. Rheumatoid arthritis (RA) is a chronic inflammatory disorder affecting many joints, including those in the hands and feet, according to a latest study, meeting sufficient levels of Vitamin D may help stave of the risk of RA.The study published in the Journal of Autoimmunity, examined the ability of immune cells in blood from inflamed joints in people with rheumatoid arthritis to respond to Vitamin D. The findings revealed that, the tissue which was not yet diseases responded effectively to Vitamin d, hinting at the possibility of the sunshine vitamin's role in preventing the onset of rheumatoid arthritis
The effectiveness of the vitamin came down gradually, once the disorder was established, suggesting the need of much higher doses. How much vitamin D is needed to overcome the disorder is yet to be revealed and it's not going to be the same as is needed to prevent rickets, noted the researchers.
The study builds upon the previous research claiming that people with rheumatoid arthritis have vitamin D deficiency and that the vitamin has anti-inflammatory properties. The researchers also pointed out at how the study is especially significant for people of United Kingdom. There has been a mass overdrive by health experts across, for vitamin D to be added to food in the UK. It is essential for healthy bones, teeth and muscles, it can also bring down the risks of other inflammatory disorders like cold and flu.
Compared to blood from the same patients, the inflamed joint immune cells were much less sensitive to active vitamin D, the researchers noted.
"This could be because immune cells from the joints of rheumatoid arthritis patients are more prone to inflammation, and therefore less likely to change, even though they have all that it takes to respond to vitamin D."
Here are 5 Vitamin D rich foods that you must include in your diet
1. Mushroom
Include them in your diet four times a week and watch your Vitamin D levels shoot up. They can be cooked, baked or pan fried and turned into a tasty and healthy delight. In order to reap more benefits you can sun dry them before consumption. Mushrooms can naturally produce Vitamin D when exposed to sunlight.
2. Cheese
Cheese can single-handedly provide more satisfaction than any other food and we're thrilled to give you another reason to enjoy it. Cheese is one of the top 5 foods high on Vitamin D. Well, spreading an additional layer of cheese on that morning slice of toast may not be such a bad idea after all. Ricotta cheese provides the maximum amount of Vitamin D amongst others.
3. Fish
All kinds of fish are high on Vitamin D. Typically oily or fatty fish contain more Vitamin D than less oily fish. An example of oily fish would be a juicy thick fillet of salmon. Other common options are trout, mackerel, tuna or eel.
4. Egg
Egg yolk is back in vogue and this time it's here to stay. Since the vitamin D in an egg comes from its yolk, it's important to use the whole egg--not just the whites. So bid farewell to the egg white craze and indulge in the most nutritious part of the egg.
5. Soy Milk
Soy milk is a plant-based milk produced by soaking dry soybeans and grinding them with water. While it contains the same amount of protein as regular cow's milk it boasts of high Vitamin D, Vitamin C and iron.