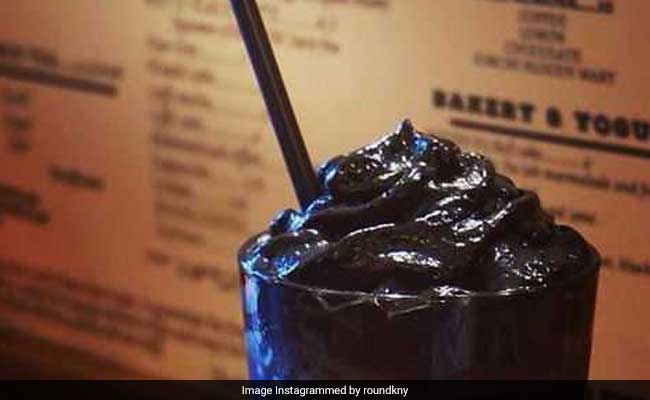 Highlights
Matte Latte is a creation of a Korean coffee shop based in New York
It contains coconut ash, cacao, almond milk and coconut cream
It is priced at $6.50
For the ones who love exploring weird things in the world otherwise defined by normalcy, the food and beverage industry has presented yet another item to marvel at. While the world of gastronomy has recently been painting everything black with items like the Gothic Ice Cream, Squid Ink Pasta and the Black Bun Hamburger, the newest to join the goth food trend is the Matte Black Latte available at the Round K Café, a Korean coffee shop in New York, Unites States.
What goes into making this black beauty is nothing but regular cacao powder, coconut ash, almond milk and espresso. With activated charcoal invading the world of food, it wasn't unlikely to expect its appearance in yet another food item as a gothic retort to the much endeared rainbow food trend. What looks like a type of black, thick slushy is up for sale at $6.50 per serving. The owner of the café thinks of the Matte Latte as an exciting creation that is also healthy and delicious. A look at Round K's Instagram account reveals that the gothic drink isn't the only jaw-droppingly innovative creation at their shop; you can also wow your taste buds with items like Wasabi Latte, Egg Cappuccino and a lot more.
"Charcoal has beneficial properties, there is no second opinion about it, but you need to be cautious with the amount you are adding to your diet. When consumed in moderation, it works wonders for cleansing intestines and pushes undigested food out of the system," shared Shilpa Arora ND, a renowned health practitioner, nutritionist and certified macrobiotic health coach.
Guess, a little bit of activated charcoal invading our drinks and dessert won't harm after all. Share with us your opinion on such food trends and whether or not you would try any of these if made available in the country.