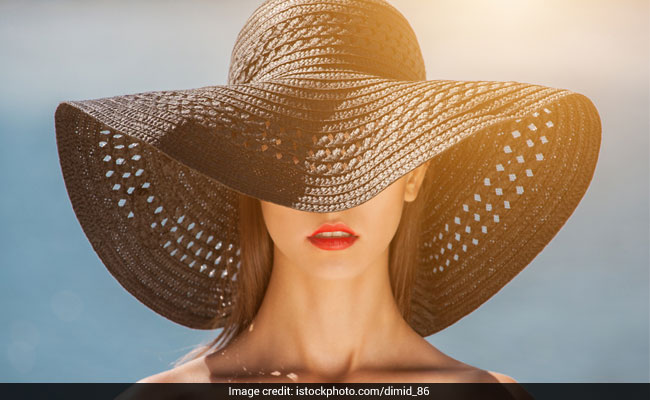 Summers are finally here in full swing. It's that time of the year when our beloved chai is taken over by nimbu-soda; when our synthetic clothes are replaced with cotton clothes; and when your umbrellas come out to protect us from those harsh sun rays. Summers in India are getting hotter year-by-year, this means a host of skin care issues, too. Oily skin gets oilier, and dry skin gets patchy. But, that's not it, there are breakouts and pimples, rashes and roughness, and those stubborn acnes just wouldn't go away! But, worry not, as with just a few simple changes in your everyday skin care regimen, you are all set to glow through this heat season, too. Here's with the help of these summer skin care tip, protect your skin from sun. We spoke to Dr. Deepali Bhardwaj, leading dermatologist and founder of Skin and Hair Clinics for expert advice on tackling the heat.
Dr. Deepali says that with every season change, there's also a need to change our skin care routine. "Summers in India can be pretty harsh on our skin if you don't take care of your. So, just like your wardrobe, your skin care too definitely needs a seasonal change."
"Excess of sun exposure is bad for our skin. We will not only get tanned, but overexposure to sun rays can cause premature ageing of skin, too. Our skin comprises a pigment called melanin, which is responsible for the colour of our skin. Too much exposure to sun causes more melanin to be produced, resulting change in our skin colour or we call it as tanning. Therefore, sunscreens are recommended irrespective of your skin-type," she added.
Here's a holistic list of summer skin care tips that would help all skin types.
1. Face Care
Dr Deepali says exfoliation is one of the best methods to keep our face clean, "Using a scrub once or twice a week in summers is important. There is a different type of scrub for different skin type. Acne prone skin needs multani mitti, chandan, rose water and basil whereas if you have dry and matured skin you should use egg white, lemon, chandan and curd with a pinch of turmeric and besan, too".
2. Right Choice Of Skin Care Products
Summer months need products that let your skin breathe naturally. It is recommended to use lighter lotions and serums. Avid using products that block pores. Dr. Deepali suggests to use water-based moisturisers if you have normal skin; gel-based moisturisers for the one with oily skin; and for extra oily and acne prone skin, stick to facial sprays with minerals. She also recommends to use natural moisturisers like glycerin and rose water.
3. Stick To The Basics
Thinking if your skin cannot get dry during summers is incorrect. Continuous moving in and out of air-conditioned rooms can cause our skin to dry out. Make sure to follow the age old principle of cleansing, toning and moisturising at night before sleeping. Sweating can cause our skin pores to open up, therefore, use a toner to help close these pores.
4. Proper Use Of Sunscreens
It is very important to apply sunscreen in summers. Pick a sunscreen that gels into your skin and gets absorbed. A minimum SPF of 30 is recommended and must be applied 20-30 minutes before you head out into the sun. If you are going to be swimming, then keep re-applying as and when it gets washed out. Dr. Deepali also suggests to change the brand we use every 6 months.