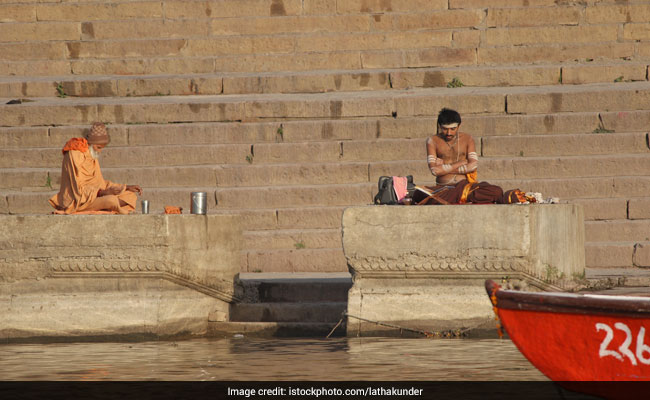 Shradh holds a lot of significance as per Hindu beliefs, which is a lunar period of Bhadrprada. During this
period of 16 days people pray for their deceased ancestors
by organizing pujas and offering food to the Priestly Brahmins. This year, Shradh starts on 5th September 2017. Shradh or 'Pitra Paksha' as per Hindu Panchang is observed from the 1st Tithi of the Ashwin Maas and continues till New Moon day (Amavasya) also known as Sarvapitri Amavysya (which falls on 19th September this year). This 15-day phase is also known as Pitri Pokho, Sola Shradha or Jitiya in various parts of the country.
Pitra Paksha is an occasion to pacify the departed souls by performing Shradh rituals. Hindu scriptures like the Agni Puran, Garuda Puran and Vayu Puran have explained the significance of "Shradh" in great length. It is believd that the God of Death Yama himself explained the importance of Shradh performed on Pitri Paksha.
During the period of Shradh, Hindus generally observe an all-vegetarian diet. They offer food to a group of Brahmins after the Pitri Puja. Brahmins observe the food in silence while remembering the deceased in their prayers. Food or Prasad is also served to the poor and needy people. It is also recommended to keep a small portion of the prepared meal for cows, dogs, crows, and ants, separately.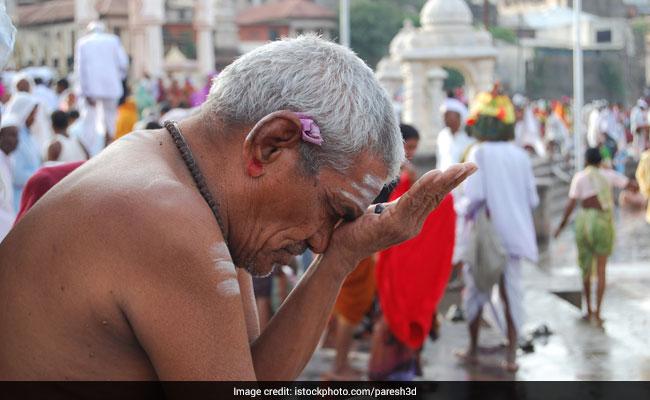 Here are a list of Do's and don'ts to observe while you are preparing for the Shradh Pooja.
1. Use Only Cow Milk, Curd or Ghee for the Pooja and Food Preparations: In all Shradh rituals, the milk, curd (yogurt) or ghee (clarified butter) should be that of cow. A cow who has recently given birth to a calf, should not be milked.
2.Try To Offer Food in Silver Utensils: The use of silverware in Shradh rituals is regarded auspicious. Silver is believed to eradicate evil forces. Utensils made of bronze and copper are also considered auspicious.

3.Use of Barley Peas and mustard: As per Hindu belief, it is considered auspicious to use barley, Kaangani (a type of millet), peas and mustard in the Shradh pooja.
4.Sesame: Another highly auspicious ingredient is sesame. According to Hindu belief, sesame protects against evil forces and brings good luck and good fortune.
5.Kheer: A meal prepared with milk, curd, ghee and honey and kheer is often served to the priests. Kheer is an indispensable part of every Hindu ritual.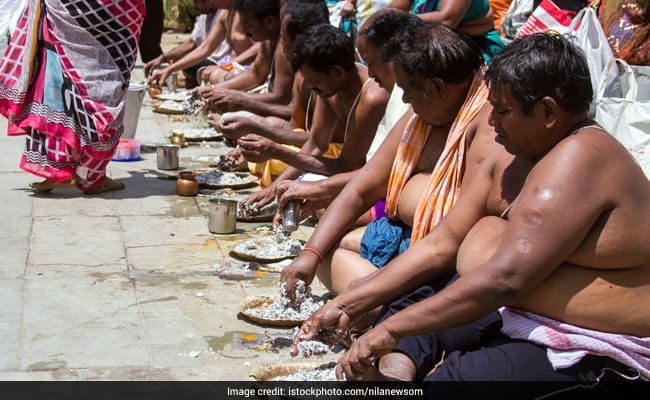 Brahmins are fed with ritualistic Shradh meal during the period of Shradh
6.Meat, chicken, eggs and stale or rotten fruits or grains are should not be used for the Shradh puja and the Shradh offerings.
Rituals, prayers and offerings in name of the deceased relatives are believed to reach them instantly during this period, helping them attain peace.