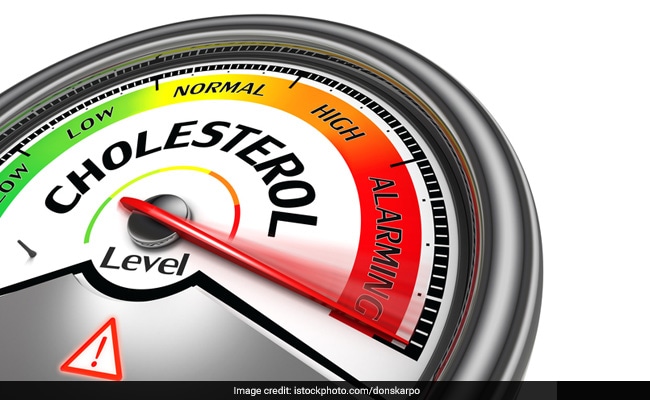 High cholesterol and Blood pressure patients may take a sigh of relief. Scientists have discovered a new test of measuring "bad cholesterol" which can help do away with the previous tests, that needed patients to fast before blood is drawn for such screening, say researchers.The study, published in the journal Circulation, also claims that new method could be more accurate than an older method in people who did not fast before the cholesterol test.
The new method for calculating LDL(low-density lipoprotein )or bad cholesterol is a brainchild of Seth Martin and his team at Johns Hopkins University School of Medicine in the US.
"Although the new LDL calculation method is a bit more complex, the beauty is that it can be performed using information that is already collected in the blood sample for the standard lipid profile and automated in the lab's computer system to give a more accurate result," Martin said.
"Since non-fasting samples are now accurate, it's more convenient for patients because they can come in anytime and don't need to return for a second appointment if they have eaten," Martin added.
The team compared the accuracy of the new LDL calculation method with the Friedewald method, developed in the late 1970s when patients fasted or did not fast.The Friedewald method was earlier shown by Martin and colleagues to underestimate LDL cholesterol levels, particularly in people with high triglycerides.
Triglycerides are a class of fatty acids which is usually higher in people with obesity and diabetes. For the study, the physicians did their comparison using data already gathered in a clinical repository.
The findings revealed that approximately 30 per cent of the non-fasting participants had greater than 10 milligrams per decilitre inaccurate cholesterol measurements using the Friedewald method compared with only three per cent error from the actual measured value with the new method.
The study alos said that the duration to conduct the test does not take any longer to provide results to physicians and patients, and the cost is the same to administer.
Cholesterol is a fat-like substance found in the cells of the body. Our body does require some amount of cholesterol to produce hormones, Vitamin D and even some digestive enzymes. While it makes all the cholesterol it needs some amount of it is also ingested from the food we eat.
Here are five cholesterol lowering foods that can help.
1. Chia Seeds
Dr. Rupali suggests that you should have a fistful of nuts and seeds about 30 grams every day to keep your cholesterol levels in check. Besides being full of fiber, chia seeds are rich in protein and calcium. All of these good nutrients come at the cost of very few calories. It's good to roast them a bit and munch on them plain. You can even add to yogurt and cereals or blend them in smoothies.
2. Wheat Bran
Wheat bran is high on insoluble fibre that helps in keeping your cholesterol levels in check. Plus, eating fiber-rich foods keeps you full for longer which means that you will eat less of the unhealthy foods that raise your cholesterol. Wheat bran is the hard, outer layer of the wheat grain.
3. Methi Dana
Methi dana or fenugreek seeds help in reducing the production of cholesterol in the body. It is also known to decrease the absorption of triglycerides from fatty foods. Fenugreek is also packed with soluble and insoluble fiber. Studies have shown that fiber helps in blocking the absorption of cholesterol.
(With Inputs IANS)