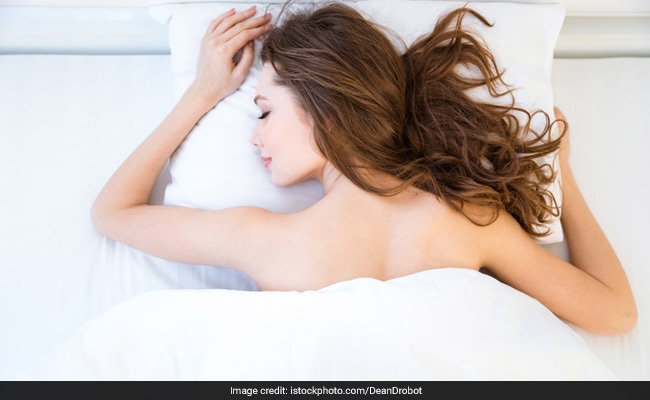 According to the study published in the journal Sleep, it is not just your sleep cycle that gets affected due to light exposure at night; your metabolism is getting affected too. According to the study conducted by the American Academy of Sleep Medicine, chronic overnight light exposure could have long-term effects on metabolic function. The aim of this study was to test the hypothesis is that light exposure at night during sleep adversely impacts metabolic outcomes. As per the researchers, the preliminary findings show that a single night of light exposure during sleep acutely impacts measures of insulin resistance. Light exposure overnight during sleep has been shown to disrupt sleep, but these data indicate that it may also have the potential to influence metabolism.
For the study, 20 healthy adults 18 to 40 years were randomised into dark-dark or dark-light groups and run in parallel for a three day and two-night stay. Participants had eight hours of sleep opportunity each night starting at habitual bed-time determined from one week of actigraphy with a sleep diary. The results showed that a single night of light exposure during sleep acutely impacts measures of insulin resistance. Insulin resistance is the diminished ability of cells to respond to insulin action transporting glucose out of the bloodstream and precedes the development of type-2 diabetes.

We suggest some foods that boost your metabolism;
1. Vitamin D enriched foods
Sunlight is the most important source of vitamin D. In fact, we can include foods like mushrooms, milk, dairy products, tofu, soya milk and fish to boost vitamin D levels in the body, which further results in a metabolism boost.
2. Milk and yogurt
Milk is said to be a rich source of calcium and regular calcium intake can help the body metabolise fat efficiently. Yogurt too is known to be rich in probiotics, the good bacteria that helps in digestion and keeps you cool.
3. Green tea and coffee
Green tea is rich in antioxidants like polyphenols that have numerous health benefits and also aid in weight loss. Caffeine helps in boosting metabolism.
4. Fish
Oily fish are packed with omega-3 fatty acids that can increase your metabolism significantly. Fish oil can increase the levels of fat burning enzymes in your body.
Other foods are nuts and seeds, lentils and whole grains, green vegetables, et al.