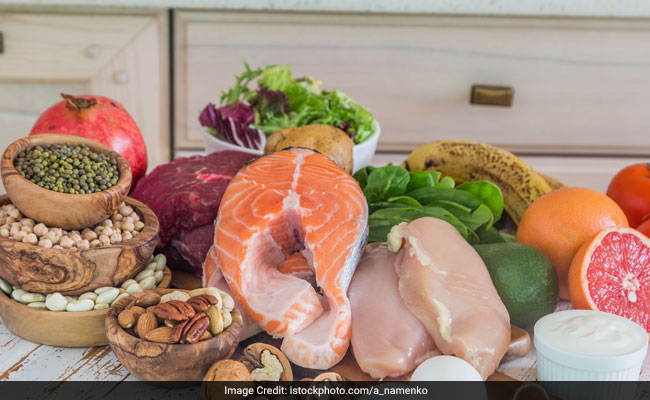 If you are into fitness or even know a person who is a fitness enthusiast, you must be aware of the value of protein in their diet. Proteins are large, complex molecules that play many critical roles in the body. They are the building blocks of our body, it is an important component of your skin, hair, fingernails, bones, blood and cartilage.
While eating protein rich foods such as meat, poultry, fish, dry beans and peas, eggs, nuts, and seeds may be a good call for your overall nutrition, it may also be associated with 33 per cent high risk of heart failure among middle-aged men, warned a study published in the
journal Circulation: Heart Failure
.
The findings revealed that middle-aged men with higher intake of diary protein like milk, butter and cheese had a 49 per cent of higher risk of heart failure. The researchers said that proteins from fish and eggs were not associated with the risk.
The study stated that consumption of animal protein was found to increase the risk consumption of animal protein by 43 per cent, while eating plant protein raised the risk by 17 per cent.
"Higher intake of protein from most dietary sources, was associated with slightly higher risk. Only proteins from fish and eggs were not associated with heart failure risk," said Jyrki Virtanen from the University of Eastern Finland-Kuopio.
"Earlier studies had linked diets high in protein -- especially from animal sources -- with increased risks of Type 2 diabetes and even death," Virtanen said.
For the study, the researchers investigated 2,441 men, aged between 42 and 60 years who were examined over a period of 22 years.
The participants were divided into four groups based on their daily protein intake and the higher protein consuming group was compared to the lower.
The findings revealed that for the 334 cases of heart failure cases diagnosed during the study, 70 per cent of the protein from animal sources and 27.7 per cent from plant sources were accountable.
According to American Heart Association, one's diet should include a variety of fruits and vegetables, whole grains, low-fat dairy products, poultry, fish, beans, non-tropical vegetable oils and nuts; and limit intake of sweets, sugar-sweetened beverages and red meats.
(With Inputs IANS)