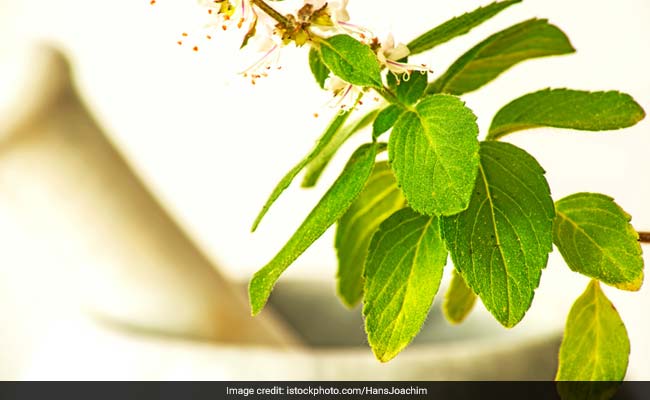 Diabetes is a common lifestyle health condition that majorly affects the blood sugar levels and insulin in the body. The pancreas is either not able to produce enough insulin or the body is unresponsive to it and cannot use it properly. The many factors that cause diabetes, especially type-2, may include stress, hereditary, excess weight, and sedentary lifestyle or inactivity among others. While this disease is incurable, you can manage it by following a healthy and balanced diet, and engaging in exercises. Ayurveda also suggests some herbal remedies that help manage blood sugar levels and keep them from getting unstable. These herbal remedies are said to help stimulate the production of insulin and strengthen the pancreas, further keeping blood glucose levels in check. Here are some herbal remedies that you can try at home.
Please note: Ensure that you consume these herbs only under a strict supervision of a certified Ayurveda expert or a doctor.
Ayurvedic Home Remedies for Diabetes
1. Giloy
Giloy, scientifically called Tinospora cordifolia, is dubbed as amrita, which is known as the root of immortality. The leaves of the plant play a major role in stabilising blood sugar levels and controlling diabetes. It is a great herb to boost immunity; thanks to the antioxidants that fight damaging free radicals. The herb also acts as an immunomodulatory that controls glycaemia in the body. It is a natural anti-diabetic medicine that suppresses craving for sugar. Moreover, it ups the production of beta cells of the pancreas. It results in smooth regulation of insulin and glucose in the blood. Giloy also helps improve the digestive system, which key in keeping blood sugar levels controlled.
How to use: You can infuse giloy powder or leaves and bark of the herb in water and drink it early in the morning.
2. Vijaysar
Scientifically known as Pterocarpus Marsupium, vijaysar is said to maintain blood sugar levels and control diabetes well. It is the anti-hyperlipdemic properties of this herb that help reduce total cholesterol, low-density lipo-protein and serum triglyceride levels in the body. Moreover, it helps reduce the symptoms associated with diabetes that include frequent urination, overeating and burning sensation in the limbs. It also tends to improve the digestive system and ups the insulin production level in the pancreas.
How to use: Vijaysar tumblers are easily available. All you need to do is to just add water in the tumbler and leave it overnight. Drink it first thing in the morning. You could also consume vijaysar in the form of powder.
3. Gurmar
Gurmar, or Gymnema sylvestre, is a perennial woody vine that grows in tropical regions of India, Africa, and Australia. It contains certain compounds that include flavonols and gurmarin that have positive effects on diabetics. Did you know gurmar translates to 'the sugar destroyer?'
How to use: Have a teaspoon of powdered gurmar leaves along with water half an hour after lunch and dinner. This may help regulate the absorption of carbohydrates in the body.
4. Sadabahar
Sadabahar is known as periwinkle and is a commonly found herb in India. The smooth and glossy dark green-coloured leaves along with the flowers are known to act as natural medicine for type-2 diabetes.
How to use: All you need to do is to chew a few fresh leaves to manage blood sugar levels naturally. Another way to use it is to take the pink-coloured flowers of the sadabahar plant and boil them in a cup of water. Strain the water and drink it every morning on an empty stomach.
Disclaimer: This content including advice provides generic information only. It is in no way a substitute for qualified medical opinion. Always consult a specialist or your own doctor for more information. NDTV does not claim responsibility for this information.