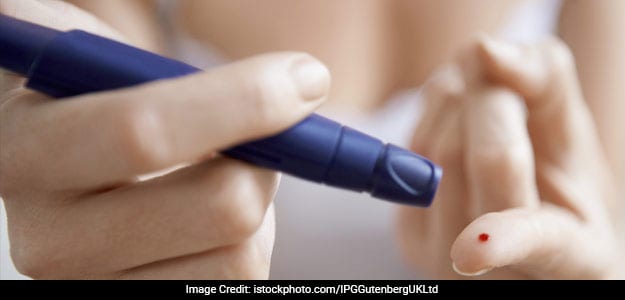 Doctors and diabetic patients across the world may not have been aware of the fact that the disease they have been considering as incurable could in fact be reversed completely. According to a report published in British Medical Journal (BMJ), type 2 diabetes could be beaten into remission if patients shed around 15kg.
Till now, patients who were diabetics were prescribed medication and a controlled diet to keep the sugar levels under check but the Glasgow University study called for greater awareness that the disease is not incurable. The Scottish study noted that type 2 diabetes now affects 5-10% of the UK population - with 254,000 sufferers in Scotland. About 10% of total UK NHS expenditure goes into treating diabetes. International figures further suggests that medical costs for people with diabetes are two or three times greater than the average for non-sufferers of similar age and sex.
Professor Mike Lean from Glasgow University's Human Nutrition Section noted that about 488 different drugs are currently licensed worldwide to treat type 2 diabetes by lowering blood glucose levels. According to the researchers, the treatment could be missing a point in the entire discourse.
The researchers said that type 2 diabetes could be preventable if you control your weight in the first place, also if you start early - in the first five years or so - you may have a better chance of becoming non-diabetic. The authors suggested that there is poor awareness and lack of official records catering to the benefits of weight loss leading to remission from the disease. The BMJ report said that lack of agreed criteria and guidance over recoding may have led to the current hesitation in coding remission from the condition, but the main reason for the low recording could be because only few patients are attempting or achieving remission from diabetes.
The team concluded that patients and doctors are largely unaware that type 2 diabetes can be reversed, and added that it is in everybody's interest to reclassify people with type 2 diabetes when they become non-diabetic. Official guidelines and international consensus for recording diabetes in remission are the need of the day, which is often not followed up with.
The records could be transformative for millions of people around the world, and evidence is building to suggest that it's possible, noted the team, adding that those who do achieve remission are recognised in the right way and receive the right care.
The research also mentioned that apart from several health benefits the remisson can trigger, sense of personal achievement and empowerment and removing a sense of stigma amongst diabetics, and the condition of diabetes in general could be achieved.
Diabetes is a condition in which the body's ability to produce or respond to the hormone insulin is impaired, resulting in elevated levels of glucose(sugar levels) in the blood.
Here are some foods that are known to regulate blood sugar levels -
1. Bananas
According to experts, a certain starch found in foods such as bananas, potatoes, grains and legumes may benefit your health by aiding blood sugar control, supporting gut health and enhancing satiety. This is a form of starch that is not digested in the small intestine and is, therefore, considered a type of dietary fiber.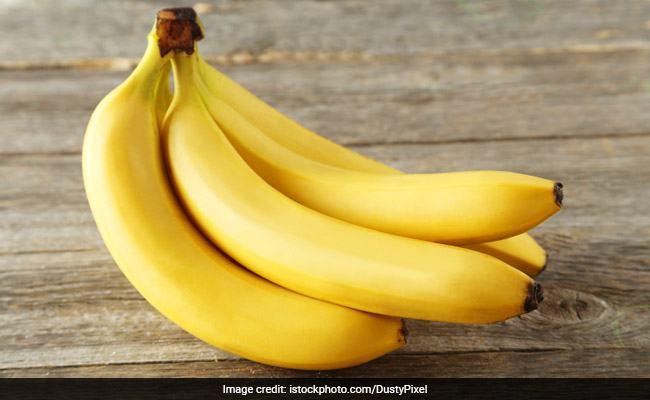 2. Nuts
Nuts contain unsaturated fats, proteins and a range of vitamins and minerals that lower cholesterol, inflammation and insulin resistance. About 50 grams of almonds, cashews, chestnuts, walnuts or pistachios in your daily diet may control high levels of blood fats (triglycerides) and sugars.
3. Bitter Gourd (Karela)
Bitter gourd contains an insulin-like compound called Polypeptide-p or p-insulin which has been shown to control diabetes naturally. Bitter gourd tends to increase the uptake of glucose and improves glycemic control.
4.Protein rich foods
According to Dr. Rupali Datta, "Proteins from eggs, meat fish and chicken or from vegetarian sources like dals, paneer or besan help control blood sugar levels. Whole dals like rajma, Kabuli chana, sabut moong, and masoor are recommended at least once daily. Studies have proven that proteins have a neutral effect on blood glucose levels."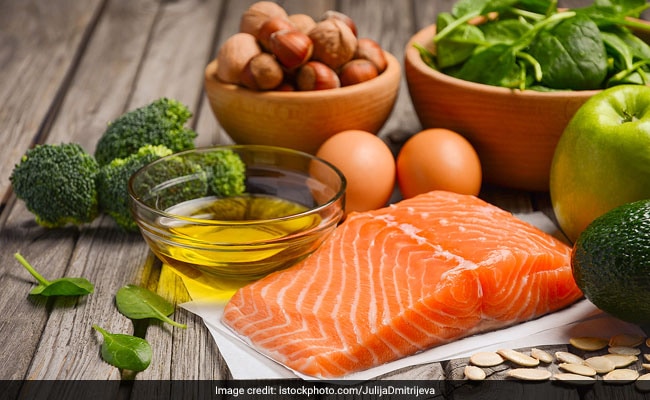 5. Amla
Amla is often seen as a traditional remedy to control high blood sugar levels. It also contains a type of mineral called chromium which regulates carbohydrate metabolism and helps in making your body more responsive to insulin.