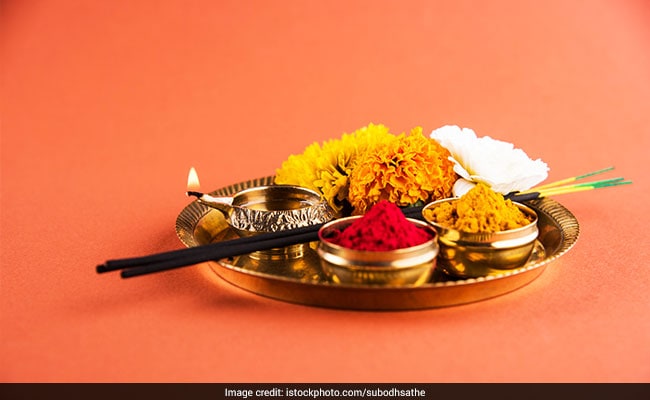 Loving the festive vibe that has taken over the country? So are we! One of the nation's most loved festivals, Diwali was celebrated by each and everyone in the country. The festival of lights is succeeded by Govardhan Puja, and Bhai Dooj, which is today; 9th November 2018, two days post Diwali. Bhai Dooj commemorates the beautiful bond between a brother and her sister. Also known as Bhai Phota (West Bengal), Bhau Beej (Maharashtra) and Yama Dwitiya in southern parts of the country, the festival is celebrated with many different rituals across the country. But what is common in most traditions is the tilak ceremony. Sisters apply vermilion and sandal paste tilaks on the foreheads of their brothers and pray for their prosperity; in return the brothers shower their sisters with gifts and vow to protect them from evil forces. Sisters also offer a variety of sweets like ladoos and barfi to their brothers. The ritual is later followed by a grand feast.


Bhai Dooj Subh Puja Muhurat


This year Bhai Dooj would be celebrated on 9th November 2018.
Bhai Dooj Tika or Tilak Muhurat = 1:09 PM to 3:17 PM
Duration = 2 Hours 8 Mins
Dwitiya Tithi Begins = 9:07 PM on 8th November 2018
Dwitiya Tithi Ends = 9:20 PM on 9th November 2018 (Source: Drikpanchang.com)



Significance Of Bhai Dooj

Bhai Dooj is one of the oldest festivals of the country. There are countless myths and folklores associated with the festival. According to one popular legend after slaying the evil demon Narakasura, Lord Krishna visited his sister Subhadra, who welcomed him with sweets and flowers. She also affectionately applied tilak on Krishna's forehead. This particular gesture of Subhadra warmed Krishna's heart and he blessed her with many boons. The festival is also called Yamadwitheya (or Yamadvitiya) in some parts of the country. According to another popular legend, the God of Death, Yamaraj, once went to visit his sister Yamuna. A thrilled Yamuna welcomed her brother with an aarti and applied tilak on Yama's head. She also offered him sweets and gifts. Yamaraj gave her a boon that whoever celebrated Bhai Dooj with his sister and took a bath in the holy river would not go to hell.

Several regions have added their own local flavours to the festival. In Bengal, the festival is celebrated as Bhai Phota. Sisters apply tilak on their brothers' foreheads while chanting a special mantra. She later offers him sweets and water. The brother gives her gifts in return.

In Haryana, in addition to the tilak ceremony, a special ritual is also followed. A dry coconut (named as gola in regional language) with klewa is tied along its width. This gola is also used at the time of doing aarti.

Here's wishing you all a very happy Bhai Dooj 2018!