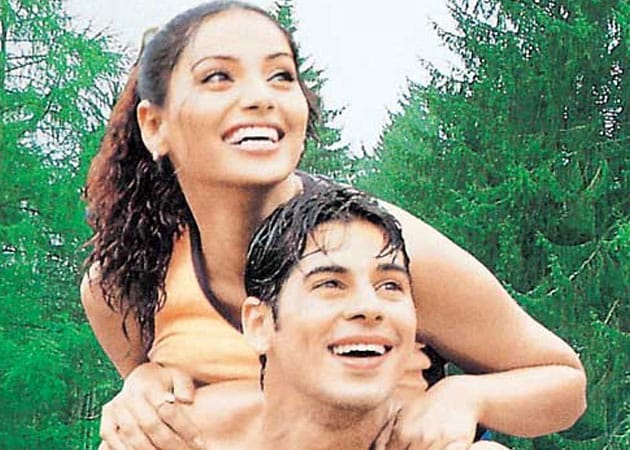 Highlights
Original Raaz actors Dino Morea and Bipasha Basu could once again pair up for the franchise's next instalment.
Looks like it's all coming to a full circle for Dino Morea and Bipasha Basu. Having starred together in the first installment of the Raaz franchisee, they could well be cast together in Raaz 4.
The couple was dating when Raaz was made, but they split later. However, they chose to remain friends. Recently, the two even went to see Raaz 3 together, after Bipasha Basu requested her former flame to come along with her. Bipasha Basu even tweeted a picture of the two of them together.
A source says, "Dino and Bipasha might be paired in Raaz 4. The Bhatts are already considering this as an option." Would Dino be willing to get close, albeit on screen, with his former sweetheart once again? He says, "Yes, why not! I would love to work with Bipasha again. In fact, it will be superb if the entire team of Raaz 1 gets together once more."
Mumbai:
Original
Raaz
actors Dino Morea and Bipasha Basu could once again pair up for the franchise's next instalment.
Looks like it's all coming to a full circle for Dino Morea and Bipasha Basu. Having starred together in the first installment of the
Raaz
franchisee, they could well be cast together in
Raaz 4
.
The couple was dating when
Raaz
was made, but they split later. However, they chose to remain friends. Recently, the two even went to see
Raaz 3
together, after Bipasha Basu requested her former flame to come along with her. Bipasha Basu even tweeted a picture of the two of them together.
A source says, "Dino and Bipasha might be paired in
Raaz 4
. The Bhatts are already considering this as an option." Would Dino be willing to get close, albeit on screen, with his former sweetheart once again? He says, "Yes, why not! I would love to work with Bipasha again. In fact, it will be superb if the entire team of
Raaz 1
gets together once more."