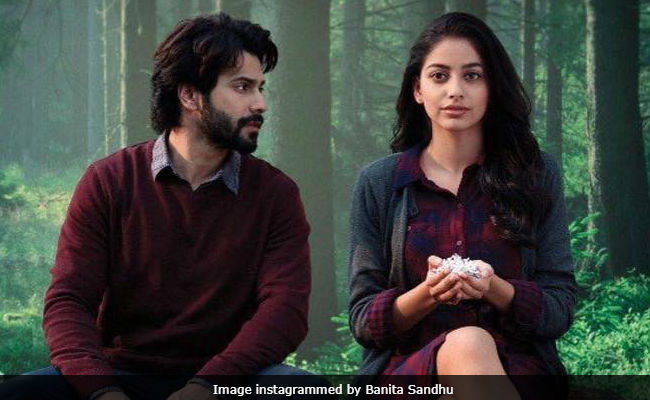 Highlights
Banita's character remains in coma for most part of the film
The actress said "not doing anything" became "frustrating"
October, directed by Shoojit Sircar, also stars Varun Dhawan
New Delhi:
Actress Banita Sandhu, who debuted opposite Varun Dhawan in
October
, told news agency IANS that staying still with her eyes shut and not doing anything onscreen was the hardest thing to do during the shooting. Banita played the role of Shiuli, who remained in the state of coma for most part of the film. The actress said she felt "jealous" of other actors on the sets. "I think honestly the
hardest part was not doing anything on the screen for 10 to 12 hours a day
. I used to get frustrated as everyone around me was acting. I used to get jealous," Banita told IANS, adding: "When I finally got it open, you can't imagine how relieved and excited I was able to act conscious, even if it was only through my eyes," Banita told IANS.
"So I really tried to grab to take advantage of any moment I had to do something and by the time it came to a physically demanding scene, I was actually able to do it easily because I was so frustrated acting still for so long while everyone around me was up and about," she added.
Banita also said that she "could feel her comatose character's frustrations." She told IANS: "We were both sailing in the same boat. Rather, not 'sailing' at all. When I finally got to move, it came out so well onscreen because there was that frustration within me as an actor of being immobile. It was like the character and me were kind of going through the same thing at the same time and I guess that's why it comes across so real on-screen. I bet Shoojit sir (director Shoojit Sircar) planned it that way because he knew that that it would come out the way it did."
Banita, who was born and raised in Britain, told IANS: "Language was definitely tough but as you must have seen in the film, my dialogues are very limited, so we kind of got around that very well. Both Shoojit sir and I were very stubborn that this character will have my voice because there's so much more to the performance than my dialogue. A lot of
people commented on what I did with my eyes
, the frustration and all the emotions. So the language was tough."
Of the film's lead Varun Dhawan, Banita said that she could not have hoped for a better co-star. "For Varun,
October
was also like a first film together also. So it was kind of like going through this journey together. We watched each other's back. The film, its mood and shooting were not only difficult for me but it was challenging for him too to go through all that emotion. I'm so lucky that I
had a great support system in Varun
, Shoojit and the entire team."
October
released to five-star reviews last week and has fared well at the box office too.
(With inputs from IANS)