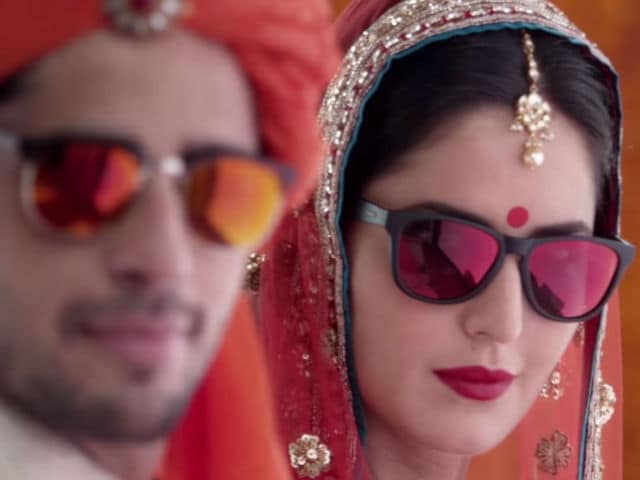 Highlights
Recently Kala Chashma was revived for Baar Baar Dekho
It entirely depends on the situation of a song, says singer Tulsi Kumar
She sang the revamp version of Ae Mere Humsafar
New Delhi:
A lot of old
songs are being recreated
for the new Hindi movies, but singer Tulsi Kumar, who sang numbers like
Saiyaan Superstar
and
Love Mera Hit Hit
, says it's not because Bollywood has no fresh ideas for songs.
Bollywood has witnessed many recreations of Nineties melodies like
Dheere Dheere
,
Tumhe Apna Banane Ki
and
Pyaar Manga Hai
. Even Katrina Kaif and Sidharth Malhotra's
Bara Baar Dekho
reused two old tracks
-
Kala Chashma
and
Teri kahir Mangdi
.
When asked if she feels Bollywood is running out of fresh ideas, Tulsi told IANS: "I would not agree that Bollywood is opting for recreations because of this reason. There are ample fresh ideas and there are some very beautiful songs that have been created lately."
Tulsi, who is the sister of T-series head Bhushan Kumar, specifically liked the album of the film
Sarbjit
.
"But recreating tracks is entirely depending upon the situation of a song. If somebody feels that a certain recreation fits into their film or a particular song fits into the film, I think that is the reason those songs are picked," she added.
The 30-year-old sang the
revamped version of Ae Mere Humsafar
from the 1988 film
Qayamat Se Qayamat Tak
, starring Aamir Khan and Juhi Chawla. The recreation was used in the 2015 film
All Is Well
starring Abhishek Bachchan, Asin and Rishi Kapoor.
"I have done recreated tracks myself. I have been a part of
Ae Mere Humsafar
which was a recreated track from one of the cult movies, but I think that was the requirement of the film and the makers wanted to recreate that song," she said.
Tulsi says having a recreation is entirely based on a creative decision.
"But there is a little bit of fear that when the song is recreated, there are more chances of having comparisons. I think all the recreated tracks today are doing really well and that is the reason the trend continues," she said.
(Except for the headline, this story has not been edited by NDTV staff and is published from a syndicated feed.)