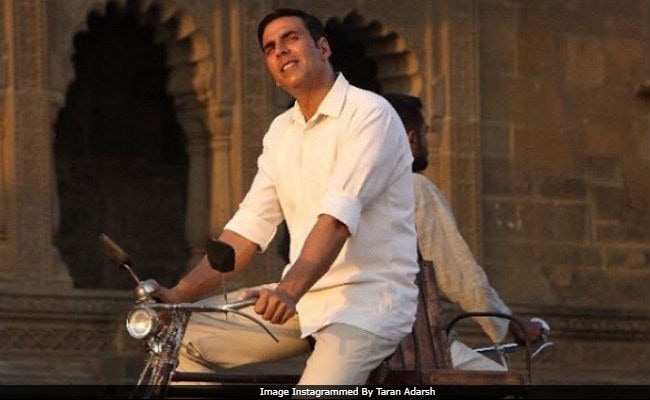 Highlights
"The intention is never the box office number," Balki said
PadMan is based on entrepreneur Arunachalam Muruganantham
The film failed to earn Rs 100 crore at the box office
New Delhi:
R Balki, the director of superstar Akshay Kumar's PadMan
, told news agency IANS that the 'intention was to create an impact' with the film. "When you make a film on menstruation, the intention is never the box office number, but the impact it creates. The best part is people now do not shy away talking about menstruation. Even if 10 people changed their thought, I would consider that as good sign. And whatever number our film has got at the box office, it shows how many people watched the film, keeping the intention of the film in mind. For us, it is a huge achievement," he said.
PadMan
was Akshay's much-anticipated film of the year. However, the
film failed to earn Rs 100 crore at the box office.
PadMan
was based on entrepreneur Arunachalam Muruganantham, who invented low-cost sanitary pad making machine and created menstrual hygiene in his village. Akshay played him in the film.
On being asked if the subject affected the film's business, R Balki told IANS, "Well, I think when it comes to awareness of menstruation hygiene, even city people are also not aware of it that well and it is also taboo for them. Even inside Mumbai, if you go a little into the interiors and suburban areas, people are not open to talk about it."
PadMan
also starred Radhika Apte and Sonam Kapoor in pivotal roles. The film was produced by Akshay Kumar's wife Twinkle Khanna.
Of making a film like
PadMan
, Akshay had earlier told PTI, "I always wanted to work and make such films but I was not a producer during that time. I didn't have enough money but now I can. My wife told me about Muruganantham and then we met R Balki. So we thought about making this movie. Even Hollywood has not a film on sanitary pads or menstrual hygiene. People always make documentaries but they don't want to make commercial films. We have tried to do that."
(With IANS and PTI inputs)