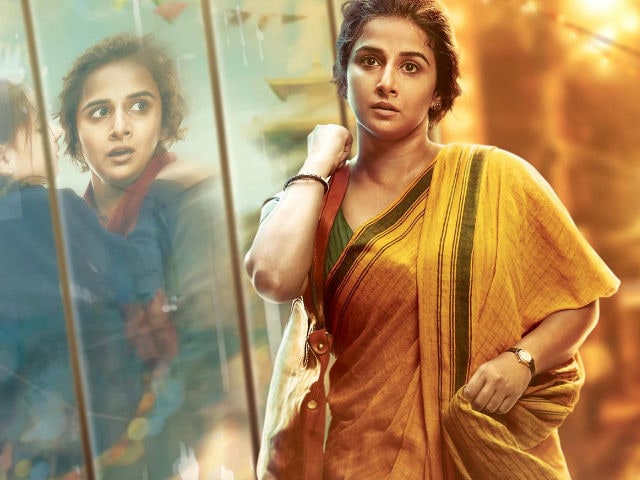 Highlights
Kahaani 2 is the sequel 2012 film of the same name
Animation film Moana also releases today
Tamil film Saithan also hits the screens
New Delhi:
Actress Vidya Balan has collaborated with director Sujoy Ghosh to spin another Kahaani and treat movie-goers with a new thrilling tale.
Kahaani 2 takes the franchise a step ahead
after 2012's superhit film in which Vidya Balan starred as Vidya Bagchi, who was looking for her husband who disappeared mysteriously. In the process, she and the audience uncover many exciting twists. The makers said that this Kahaani is different from the second one but one that remains the same is the eerie and enigmatic plot which involves Vidya Bagchi and Durga Rani Singh, both played by Vidya.
From the trailer, we know that Inspector sub-inspector cSingh (played by Arjun Rampal) uncover Vidya's big secret while investing her hit-and-run case. Vidya is in comma and that's when Inderjeet Singh learns Vidya's second identity - that of Durga Rani Singh, who is a fugitive convicted of kidnapping and murder. Durga aka Vidya is pleading innocence and says she's been accused of the crimes she never committed. Durga shares a deep bond with a young girl Mili, whom Durga has sworn to protect at any cost.
Moana
, from Walt Disney Animation Studios, is a sweeping, CG-animated feature film about an adventurous teenager who sails out on a daring mission to save her people. Auli'i Cravalho, Dwayne Johnson, Rachel House, Temuera Morrison, Christopher Jackson and Nicole Scherzinger gave given voice to central characters in the film.
Vishnu Vishal and Sri Divya's Tamil film
Maaveeran Kittu
and Antony's
Saithan
based on
Girl with a Dragon Tattoo
also release today.