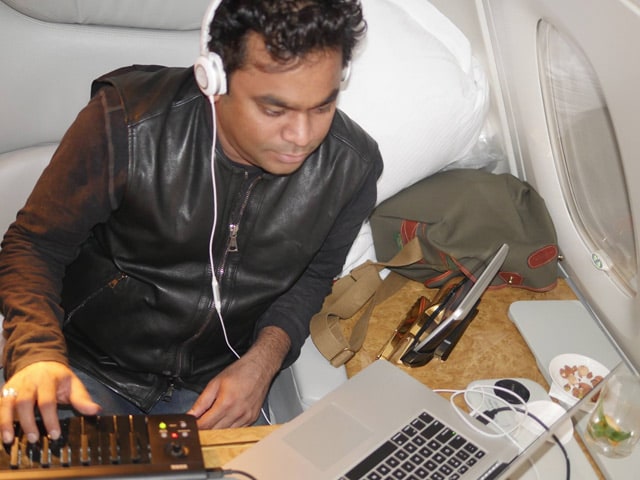 New Delhi:
Oscar winning composer AR Rahman, said that it took six months to understand the kind of score that renowned Iranian director Majid Majidi wanted for his upcoming film
Muhammad
.
AR Rahman and Mr Majidi have collaborated for the first time and it was an entirely new experience for the music maestro to work with him.
"All the directors that I have worked with know my working style and music, they have seen me for 20-25 years now. But Majidi did not understand what I did, he knew nothing about me. So if I played some tune, he would be like, 'What's this?'. It took me a while, a couple of sessions, to understand what he was expecting of me. Then I asked him what else he liked. I made him listen to other people's work. On that basis, I made a list of his preference and that's how I gauged his taste and what he wanted," Rahman said during the screening of documentary
Jai Ho
.
The Grammy winner, however, loved working with Mr Majidi and said that it was a wish come true for him to have the chance to be a part of Iranian film.
Mr Majidi is known for directing internationally acclaimed films like
Children of Heaven, The Color of Paradise
and
Baran
.
"I have always been fascinated by Iranian cinema, in fact, any cinema that is outside India because they have boundaries and they do such beautiful work within those boundaries. I always wanted to work there (Iran) but work schedules did not give me time to do that," he said.
When asked which one was his favourite music among all Oscar nominees this year, he said, "My favourite was definitely
Whiplash
, because that's one kind of music where very few people relate to and that is jazz music. They still made people watch the movie. Long back, Carnatic music had that kind of feature."
AR Rahman, 48, who has composed score for a host of foreign movies like China's
Warriors of Heaven and Earth
,
Slumdog Millionaire
and
127 Hours
, among others, said he always had a global vision for his music.
"It always occurred to me that why couldn't we make music that could be heard internationally. If we can listen to their music here, why can't they listen to ours. I used to wonder why we weren't going global with our music," he said.