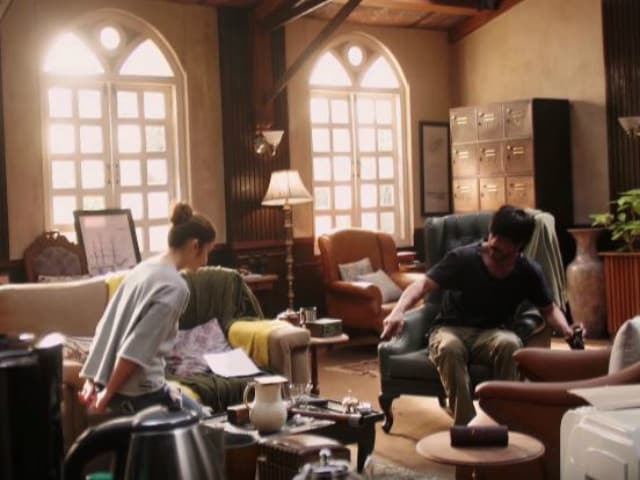 Highlights
Alia Bhatt's character, named Kaira, is an aspiring cinematographer
Dear Zindagi also stars Kunal Kapoor, Angad Bedi, Aditya Roy Kapur
Gauri Shinde's Dear Zindagi releases this Friday
New Delhi:
Actress Alia Bhatt is, of course,
Student of the Year
(or was) and therefore practiced at taking instruction. So when
senior star Shah Rukh Khan
tells her to do something, she does it diligently. Even if it turns out he was just joking. But with SRK, who can tell, right? Alia, 23, and SRK, 51, co-star in director Gauri Shinde's slice-of-life film
Dear Zindagi
, out this week. Shah Rukh Khan features as middle-aged counsellor (of sorts) Jahangir and
plays life-coach
to Alia Bhatt's character Kaira, an aspiring cinematographer dealing with romantic trouble. How much Kaira decides to be guided by Jahangir or Jug's advice is yet unknown but Alia is very obedient in real life. A behind-the-scenes video of life on the sets of
Dear Zindagi
documents one such instance. We'll tell you how it goes.
Here's the first scene from the 'making of' video, set in Jug's unkempt office:
* Shah Rukh Khan tries to balance a showpiece on the table *
Alia:
Should I help?
Shah Rukh:
Ya, ya go there (pointing at the floor)
Alia: What? Shah Rukh:
Kneel down I suppose, kneel down
Shah Rukh:
Sach mein kneel down kar rahi hai
Realisation dawned on Alia just a little too late and by then, the entire crew was in splits.
Dear
Shah Rukh Khan, why so cruel?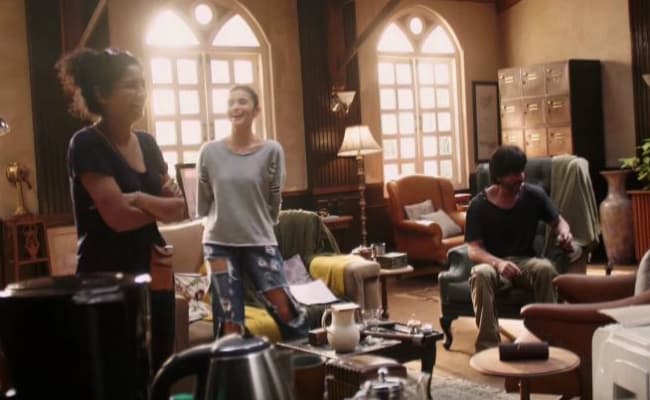 The video is a listicle of funny outtakes from the sets.
Dear Zindagi
chronicles Alia's character
Kaira dealing with heartbreak
, turning to SRK's Jug for help. As the behind-the-scenes footage reveals,
zindagi
on set wasn't all that sad at all. From Alia asking co-star Kunal Kapoor to 'get out' with an attempted angry expression to Shah Rukh playing with his finger gun to Gauri Shinde demonstrating odd expressions to Alia,
zindagi
was really quite fun.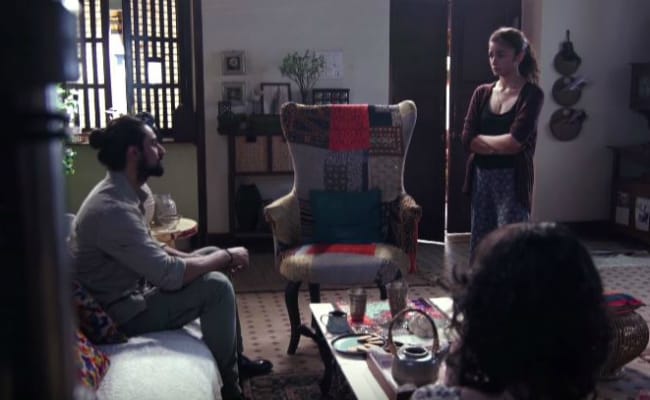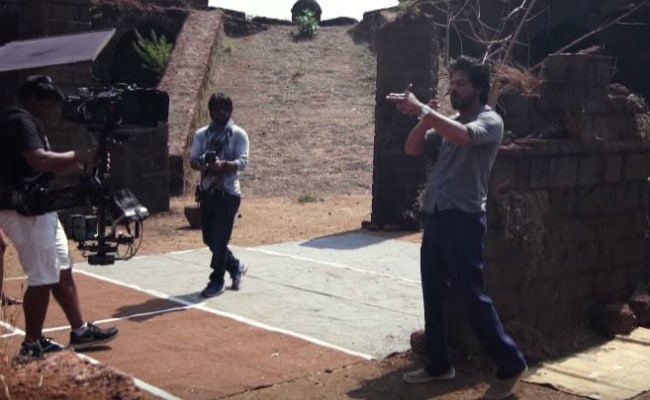 Shah Rukh's Red Chillies Entertainment, which co-produces the film with Karan Johar's Dharma Productions, shared the video on Monday morning. Blues, begone.
The video also features the rest of the cast - Ira Dubey, Angad Bedi - and Karan.
Dear Zindagi
has released four teasers and two songs so far but Aditya Roy Kapur, who is also part of the film, has still not been introduced. Very carefully, Aditya has been left out in the behind-the-scenes video as well. We'll be
expecting a big reveal
this Friday when the film opens.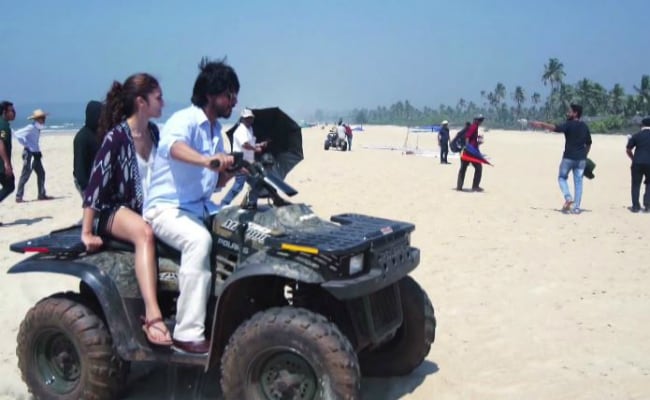 Watch Shah Rukh Khan and Alia Bhatt in the 'making of' video:
Here are the two songs -
Go To Hell Dil
and
Love You, Zindagi
- from the film:
Shah Rukh Khan and Alia Bhatt's first film together,
Dear Zindagi
releases this Friday.