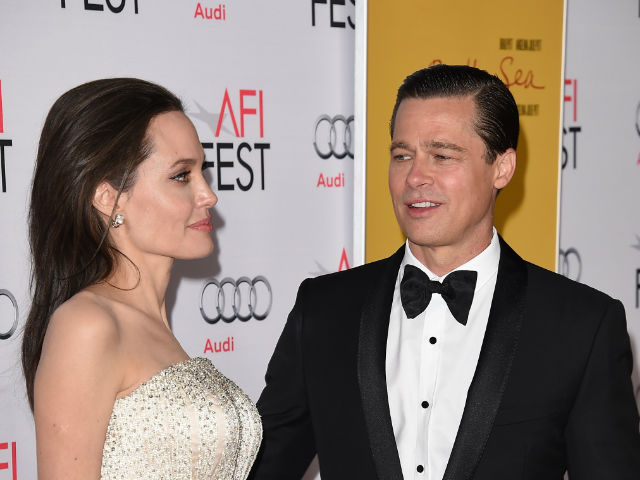 Washington:
Suggestions of infidelity and drug use are
typical fodder for celebrity gossip coverage
. But it's pretty unusual for one of the celebrities to actually respond, directly, to such rumors.
Well, the breakup of Angelina Jolie and Brad Pitt
isn't your typical A-lister divorce story
. This involves perhaps the most famous Hollywood couple. Their union and potential breakup has been a tabloid mini-cottage industry for years.
Jolie's lawyer simply said she filed for divorce for "the health of the family." Pitt said in a statement that he was "very saddened" but "what matters most now is the well-being of our kids" and asked the press for space.
But shortly after news of Brangelina's end broke, the flood gates opened. Page Six ran a sizable item it pitched as an exclusive, citing a "well placed source" claiming Pitt had been cheating on his wife with actress Marion Cotillard during the filming of their upcoming movie
Allied
.
Cotillard took
the highly unconventional step
of directly addressed those rumors, sans euphemisms, writing on an Instagram post Wednesday that this would be "my first and only reaction to the whirlwind news that broke 24 hours ago and that I was swept up into. I am not used to commenting on things like this nor taking them seriously but as this situation is spiraling and affecting people I love, I have to speak up. "
She mentioned Jolie and Pitt by name: "I do very much wish that Angelina and Brad, both whom (sic) I deeply respect, will find peace in this very tumultuous moment." And she also announced her pregnancy with "the man of my life," who is her "love, my best friend, the only one I need."
This would be actor and director Guillaume Canet, with whom she is having her second child.
Cotillard continued: "To those who have indicated that I am devastated, I am very well thank you. This crafted conversation isn't distressing. And to all the media and the haters who are quick to pass judgment, I sincerely wish you a swift recovery."
Then there are whisperings of
how Pitt parented the children he shared with Jolie
. By early Thursday morning,
People
and
TMZ
were out with stories about Pitt being investigated by the L.A. County Department of Children and Family Services for child abuse after an alleged incident on a private plane.
TMZ
also said the Los Angeles Police Department had launched an investigation, too.
Hours later, an LAPD spokesman told the
Hollywood Reporter
that "
we are not investigating any case
, nor do we have any allegations against Mr. Pitt."
The child services department wouldn't comment, citing its confidentiality policy.
"We understand how rumors get spun up, and hopefully we can put a few of them to rest," LAPD Sgt. Barry Montgomery told the outlet. "We have no investigation involving Mr. Pitt."
Of course, Pitt and Jolie are not saying anything more publicly. In the absence of official statements and documents will come more reports, semi-denials and half-denials, and celebrity friends asked to comment on their split.
©2016, The Washington Post
(Except for the headline, this story has not been edited by NDTV staff and is published from a syndicated feed.)