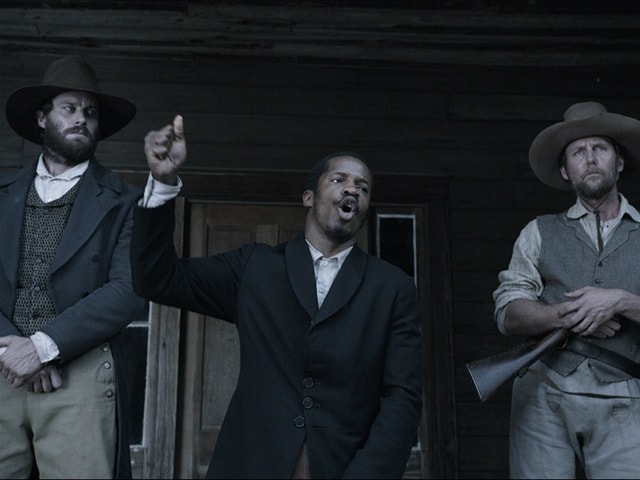 Los Angeles:
The Birth of a Nation
, a drama about a 19th century slave revolt in Virginia, swept top prizes at the Sundance Film Festival on January 30.
The movie, acquired earlier this week by Fox Searchlight for a record-shattering $17.5 million, won the grand jury prize and the audience award at the prestigious festival held in Park City, Utah.
The dual awards mark a major victory for filmmaker Nate Parker, who wrote and directed the movie about Nat Turner, who led a slave rebellion in 1831.
It also comes at a time when Hollywood is under fire for its lack of diversity in the list of actors and filmmakers nominated for Oscars this year.
"Thank you, Sundance, for creating a platform for us to grow, in spite of what the rest of Hollywood is doing," Mr Parker, who is black, said as he accepted the grand jury prize for his film already being touted for a 2017 Oscar nomination.
The US documentary grand jury prize was awarded to
Weiner
, a behind-the-scenes portrait of disgraced US politician Anthony Weiner as he attempts a comeback by running for mayor of New York.
The audience award in that category went to
Jim: The James Foley Story
, a documentary about the US journalist slain by the Islamic State group in 2014.
In the world cinema category, the grand jury prize for a drama went to
Sand Storm
, an Israeli film that follows the struggle of women in a Bedouin village, while the audience award went to
Between Sea and Land
, a Colombian movie about a man afflicted with an illness that confines him to his bed, and his mother who cares for him.
Both the audience and grand jury prizes for foreign documentary went to
Sonita
, about an 18-year-old Afghan refugee illegally living in Tehran and who dreams of becoming the next Rihanna.
The Sundance Film Festival founded by actor Robert Redford is considered a showcase for independent and documentary films and festival winners often go on to receive critical acclaim and Hollywood awards season glory.
Last year, the crop of movies shown at the festival yielded
Brooklyn
, which is up for three Oscars next month, including best picture and best actress for its Irish star Saoirse Ronan.
Here is a full list of prize winners from Saturday's awards:
Drama
:
Grand Jury Prize:
The Birth of a Nation
Directing: Daniel Scheinert and Daniel Kwan for
Swiss Army Man
Waldo Salt Screenwriting Award: Chad Hartigan for
Morris from America
Special Jury Award:
As You Are
Special Jury Award for Breakthrough Performance: Joe Seo for
Spa Night
Special Jury Award for Individual Performance: Melanie Lynskey in
The Intervention
and Graig Robinson in
Morris From America
Audience Award:
The Birth of a Nation
Documentary:
Grand Jury Prize:
Weiner
Directing: Roger Ross Williams for
Life, Animated
Special Jury Award for Editing: Penny Lane and Thom Stylinski for Nuts!
Special Jury Award for Social Impact Filmmaking: Trapped
Special Jury Award for Writing: Kate Plays Christine
Special Jury Award for Verite Filmmaking: The Bad Kids
Audience Award: Jim: The James Foley Story
World Cinema Drama:

Grand Jury Prize: Sand Storm
Directing: Belgica
Special Jury Award for Acting: Vicky Hernandez and Manolo Cruz for
Between Sea and Land
Award for Screenwriting: Ana Katz and Ines Bortagaray for
Mi Amiga del Parque
Unique Vision and Design: Agnieszka Smoczynska for
The Lure
Audience Award:
Between Sea and Land
World Cinema Documentary:
Grand Jury Prize:
Sonita
Directing: Michal Marczak for
All These Sleepless Nights
Special Jury Award for Debut Feature: Heidi Brandenburg and Mathew Orzel for
When Two Worlds Collide
Special Jury Award for Cinematography: Pieter-Jan De Pue for The Land of the
Enlightened
Special Jury Award for Editing: Mako Kamitsuna and John Maringouin for
We Are X
Audience Award:
Sonita