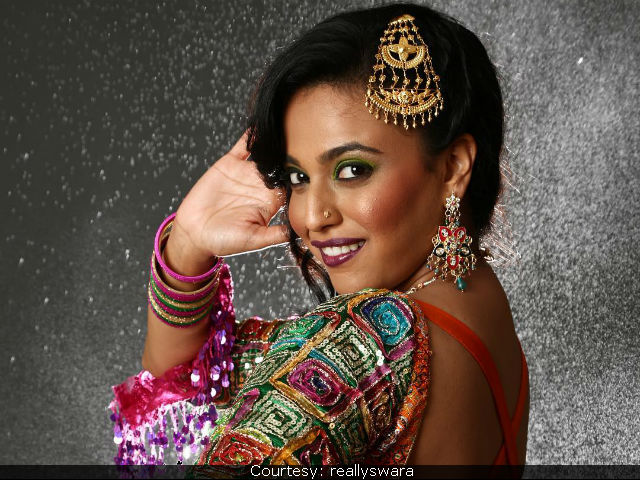 Highlights
'These have been on media for at least three day,' said the producer
'This act is criminal in intent,' he added
'It is aimed at sabotaging the film,' he said
New Delhi:
A police complaint was filed on Wednesday by Priya and Sandiip Kapur, the producers of
Swara Bhaskar's Anaarkali of Aarah
, regarding some leaked scenes of the film. They suspect a team member to be the culprit for the leak. The complaint was filed at the Malviya Nagar police station in New Delhi. "We suspect that a few critical scenes of the film have released in digital and social media platforms. These have been on media for at least three days. This act is criminal in intent and aimed at sabotaging the film and ensuring that the producer loses the investment of Rs 6 crore made on this film," read a copy of the police complaint.
Anaarkali of Aarah
revolves around a singer (Swara) from Aarah in Bihar, who sings songs with dual meaning. One day things take an ugly turn when Anarkali has a confrontation with a very powerful man who molested her and instead of bowing down she chooses to fight back.
"I am not sure about the person (who leaked the scenes), so I don't want to name anybody, but there is a very senior member of the team who might have done it - it can be an actor or director of the film," Sandiip told IANS.
"Out of three scenes which have been leaked, only one scene was the one that the censor board asked us to cut out. So it has not gone out from the CBFC (Central Board of Film Certification) for sure," Sandiip said.
"I got calls from a lot of people today (Wednesday) morning. We were shocked after hearing it. Something like this is really not good for independent producers like us," he added.
The trailer of the film, which is directed by Avinash Das, released last week.
One of the clips, which has been doing the rounds on the Internet, shows Swara in a bold persona. The censor board has asked that the scene be chopped off.
"The police is taking action now. Even I have applied on YouTube to take down all those scenes. They will stop it soon. Some of the sites have removed the scenes already. Our team is working on that," Sandiip said.
"Piracy has really become a very serious issue for the industry," he said.
The film
, also featuring actors Pankaj Tripathi and Sanjay Mishra, is slated to release on March 24.
(Except for the headline, this story has not been edited by NDTV staff and is published from a syndicated feed.)