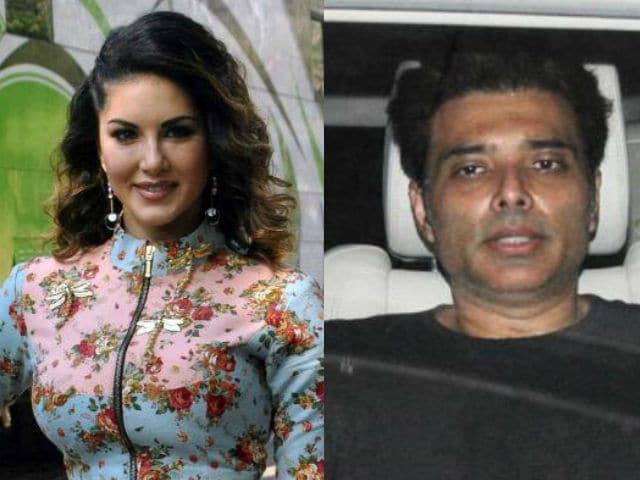 Mumbai:
Actor-producer Uday Chopra challenged actress Sunny Leone to a planking exercise.
The duo started off with a discussion over exercises and planks on Twitter, when Uday challenged Sunny with an image of himself in the midst of a planking exercise at the gym.
The Twitter conversation started with Sunny and her trainer Prashant.
Sunny tweeted:
Hardest plank I do w/ @prashantsixpack for 1min Form is important,don't hurt urself!2nd pic u see how difficult :) pic.twitter.com/WTYD9NF3z3

— Sunny Leone (@SunnyLeone) March 3, 2016
And Prashant replied:
@SunnyLeone you have got 2 more extra point for this plank.. Thanks for support..

— prashant sawant (@prashantsixpack) March 3, 2016
Following the conversation, Uday expressed his admiration and posted:
@SunnyLeone@prashantsixpack dayum! I thought I did tough planks but that's another level. Pure core strength!!!

— Uday Chopra (@udaychopra) March 3, 2016
Sunny then said that one feels great after the exercise.
Yup I was dying! But I feel great after so I guess that's what matters. Thanks lol https://t.co/xFnX38RZFv

— Sunny Leone (@SunnyLeone) March 3, 2016
Taking this as an opportunity, the
Dhoom 3
actor proposed a planking competition.
@SunnyLeone Ya I feel like that too. On that note...I'm going to go to the Gym now. We can have a plank competition at some point

— Uday Chopra (@udaychopra) March 3, 2016
@SunnyLeone@prashantsixpack challenge accepted! I went a step higher (literally) your turn #PlankOffpic.twitter.com/h5Qoka1lIK

— Uday Chopra (@udaychopra) March 3, 2016
In response to Uday, Sunny tweeted:
Haha a plank off? Not sure I would survive but I have a feeling @prashantsixpack would be game to time it... https://t.co/SXbbR65L4R

— Sunny Leone (@SunnyLeone) March 3, 2016