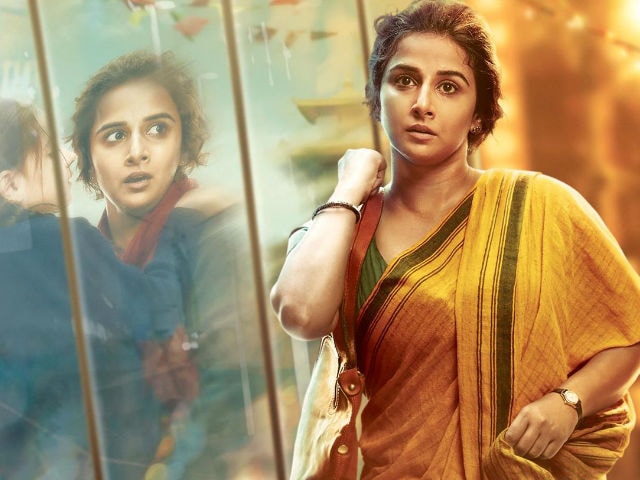 Highlights
Sujoy Ghosh was hurt when Vidya Balan rejected his offer
Sujoy is impressed with Vidya's dedication
The actress sports a no make-up look throughout the film
Mumbai:
Filmmaker Sujoy Ghosh opened up on what went wrong in his rapport with actress Vidya Balan, who worked with him in the hit 2012 thriller film
Kahaani
. They
collaborated again for Kahaani 2
, which released on Friday, but only after they reconciled following a spat over the script of the film. After
Kahaani
, when Vidya turned down his next film, Sujoy was shattered. He said that he was disappointed as it was unexpected but said that in retrospect Vidya was not at all at fault. "It was unexpected. And I was disappointed. But it wasn't Vidya's fault at all. We build all these unreasonable expectations from all those whom we love. And then, when they are unable to fulfil these inflated expectations we are hurt," he said.
"It isn't fair to ourselves, or to those whom we love, to expect to live up to our hopes. Even if she is your wife why would you expect her to have your meal on the table every day?" said Sujoy.
So what happened?
"When I narrated a script to Vidya, she told me not to call it
Kahaani 2
. She felt it was not in that genre at all. She was completely right. But I was hurt. Anyway, I moved to other projects which for some reason didn't materialise. For example, I was supposed to do a film adaptation of Keigo Huganshino's Japanese novel
The Devotion Of Suspect X
. It was to be produced by Balaji Telefilms. Only they know what went wrong. I was destined to do another film with Vidya only. So here I am," he said.
Sujoy Ghosh said that Vidya Balan's dedication is unparalleled. He also revealed that Vidya sports a no make-up look throughout the film and another interesting incident while filming.
"I know of several heroines who give their heart, soul and limb to a character. But Vidya's dedication is on another level of passion altogether. When she heard the script she decided the character will wear no make-up. And she stuck by her resolve, didn't sneak make-up on when I wasn't looking. You will see her looking like yesterday night's chapatti in this film," he said.
"For the sequence, where she runs out on the street after her daughter is kidnapped, Vidya lay on the busy Grand Trunk Road for two hours with heavy traffic all around her. Which actress would have the balls to do this?" he added.
He says he is not bogged down by expectations.
"We did something unexpected in
Kahaani
four years ago. And when we had a pregnant woman running through the streets of Kolkata, people considered us mad. But you should have passion.
Vidya has the passion
. I have it too, I think. I know people expect another
Kahaani
from me and Vidya. We are going to tell another
kahaani
(story). Hopefully, this one will grip audiences' minds the same way as the first film," he said.
As for the expectations, the director says they are invalid. "You can't make a film based on what people expect from you.
Kahaani 2
has been made because there is a story we want to tell and not because the audiences expect another
Kahaani
from me and Vidya," Sujoy said.
(This story has not been edited by NDTV staff and is auto-generated from a syndicated feed.)