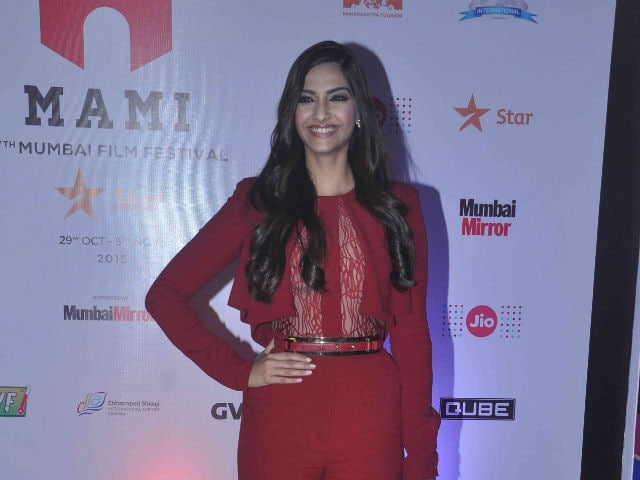 Mumbai:
Actress Sonam Kapoor said that women should stop working for those who pay less instead of complaining about unequal remuneration.
"They complain about unequal pay and I understand that. If you think you deserve something, fight for it and the best way to fight for it is by not doing it. So don't work for those people who you think are not paying you enough. Don't complain about it," Sonam said during a session at the 17th Jio MAMI Mumbai Film Festival.
During a different session at the same event, Deepika Padukone said that she was not unhappy with her pay but believed that there should be some semblance when it comes to the current generation of stars.(Also Read:
Deepika Padukone on Wage Gap in Bollywood, Roles in Hollywood Films
)
Sonam also said that she is a complete feminist and is not shy about it.
"I am a complete feminist. Being a feminist means to understand that it's not about boys and girls. It's about being who you are, not being afraid, and standing up for what you believe is right," she said.
Sonam also said that her father, actor Anil Kapoor treats her as a strong capable individual.
"My father is the best person I know because he encourages my sister and me. He treats me as a strong capable individual and for that he is a feminist. He believes that these girls are more than capable of doing a lot of things which a lot of people are not," said Sonam.
"I have never been afraid of being who I am. So for me, my father is a feminist in that way," she added.
Sonam will soon be seen in Sooraj Barjatya's
Prem Ratan Dhan Payo
co-starring Salman Khan, which will release on November 12.