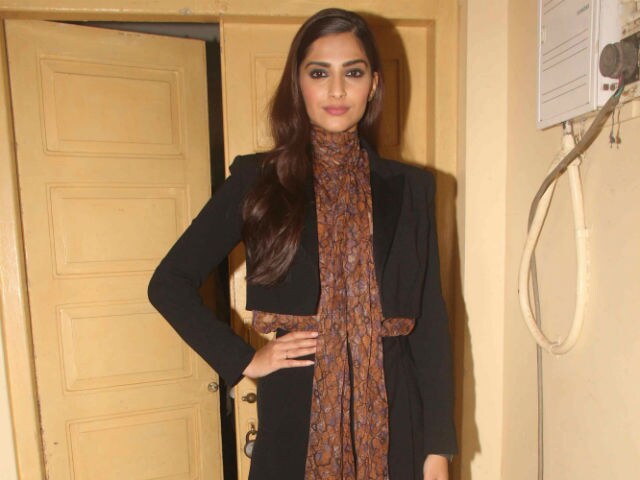 Mumbai:
Actress Sonam Kapoor, who is looking forward to her upcoming film
Neerja
, said that she would rather focus on her performance than chasing awards.
"I do not work for awards. I work for the craft. I am okay with recognition. The reason why awards are important is because they give you a validation and encouragement to do more and also push you to do better because it gives a sense of competition," Sonam told PTI.
When Sonam was asked whether Bollywood should start an exclusive award for women to honour and recognise their work, she said, "Yes of course, why not. But I think we already have enough awards in Bollywood for recognition. But I hope there are more nominations in these various awards as far as women are concerned."
Sonam also said that Bollywood is male dominated, but is "slowly changing," and cited an example of how difficult it was for her sister to make her debut film
Khoobsurat
. Many producers were not willing to back the project and work with her sister.
"It changed because my sister's first film did well. Now, everybody wants to work with her. The first initial step is always difficult but nothing succeeds like success. The industry is male dominated but slowly it's changing," said Sonam.
The actress will be seen next in Ram Madhvani's
Neerja
.
"I have always been fearless. But the most amazing thing about Neerja was that she gained courage through her fear. She feared for her life. But she still did what she thought was right. She stood on the side of doing the right thing. That shows incredible strength of character," said Sonam. (Also Read:
What Neerja Bhanot's Mother Told Sonam Kapoor When They Met
)
Neerja
will release on February 19.