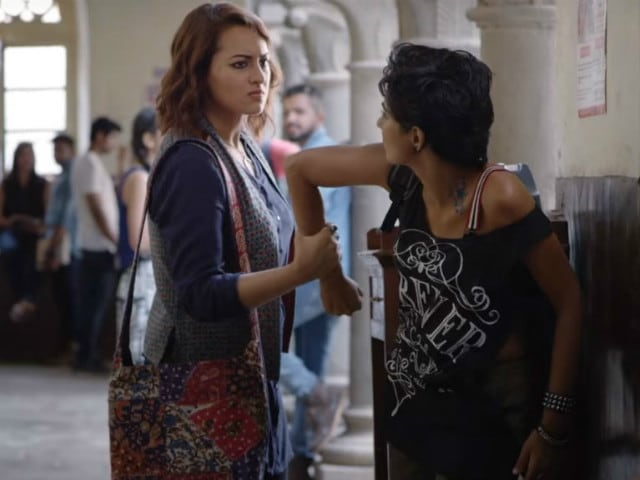 Highlights
'I got the best compliment for Akira from Papa,' said Sonakshi
'The compliments mean a lot and I am happy about that,' Sonakshi added
Akira also stars Konkona Sen Sharma, Anurag Kashyap
Mumbai:
Sonakshi Sinha's recently released
Akira
has garnered a huge appreciation nation-wide with her father Shatrughan Sinha calling her to be "a worthy daughter of a worthy father."
When the
Dabangg
actress was asked about the best compliment received, she said, "I got the best compliment for
Akira
from Papa. He said that he has also not done such hard work in any of his films like I did for
Akira
."
The 70-year-old actor, during a special screening of the A R Murugadoss-directed movie last week, said, "I am not saying this as a father. Rather I am stating it as an experienced and legendary actor, who has done more than 250 films that even I did not dedicate so much into action, as Sonakshi did in this film."
Sonakshi also added: "I have got good compliments for
Akira
. In fact, audience gave a great response. People are saying that they are enrolling their
daughters in self-defense and karate classes
. These are the complements, which mean a lot and I am happy about that."
When asked about box-office collections, the 29-year-old actress said, "I am happy and content with whatever
Akira
has achieved or will be achieving."
This movie also stars Konkona Sen Sharma, Anurag Kashyap, Amit Sadh and Atul Kulkarni.
(Except for the headline, this story has not been edited by NDTV staff and is published from a syndicated feed.)