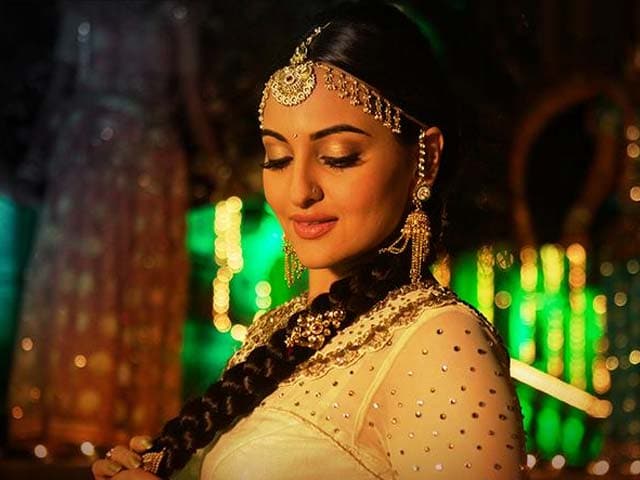 Mumbai:
Boney Kapoor is working with his son Arjun for the first time in his latest production venture Tevar but it's the film's leading lady Sonakshi Sinha that the producer is raving about.

"Look at her in Tevar. Sonakshi has never looked more stunning. She lost oodles of weight specially to shoot the song Radha nachegi (of the film). Look at how gracefully she has performed the song.

"Very few contemporary leading ladies can carry off a semi-classical number so fluently," raves Boney and adds that he will work with her again "very shortly."

The Radha nachegi song is one of the most expensive song-and-dance sequences to have ever been shot.


"We had to recreate the banks of the river Yamuna on a studio floor. It wasn't easy...or cheap," said Boney.
The director will be casting Sonakshi in the Hindi remake of yet another South Indian hit directed by a fresh director.