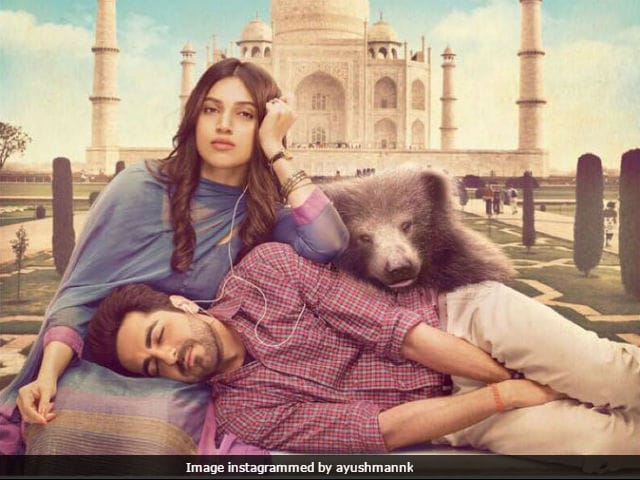 Cast: Ayushmann Khurrana, Bhumi Pednekar, Brijendra Kala, Shubhankar Tripathi

Director: R S Prasanna

Rating: 3 Stars (Out of 5)


Nobody so much as utters 'erectile dysfunction', or 'impotence', in
Shubh Mangal Saavdhaan
, a cockeyed take on a problem that is no laughing matter. The film's male protagonist isn't up to the challenge of going the whole hog in bed. His battle with his dodgy libido is euphemistically referred to as "gent's problem": very much in keeping with the Delhi NCR middle-class socio-cultural milieu of the story.
Pidgin English holds sway here. This is the Hindi heartland: the hero swears 'loyaltiness' to his would-be bride and marriage is proposed in clumsy but innocuous ways. Trouble erupts when the hero's attempts at expressing youthful sexual desire fail to deliver the desired results and two cantankerous families get sucked into a series of slugfests as the young couple look for ways around their predicament.
This is highly tricky terrain but director R S Prasanna skirts around the potential pitfalls with the help of loads of maturity and a consistently light touch. The result: this comedic tale on love and lust caught in a zone of grave uncertainty never flirts with prurience.
Prasanna is aided by the lead pair - Ayushmann Khurrana and
Bhumi Pednekar
, both bright and boundlessly energetic - as well as a wonderful supporting cast (Seema Pahwa, Brijendra Kala Chitranjan Tripathy, Neeraj Sood). Together they ensure that the dual glue of earthy humour and believable situations prevents the ticklish central concept from falling apart.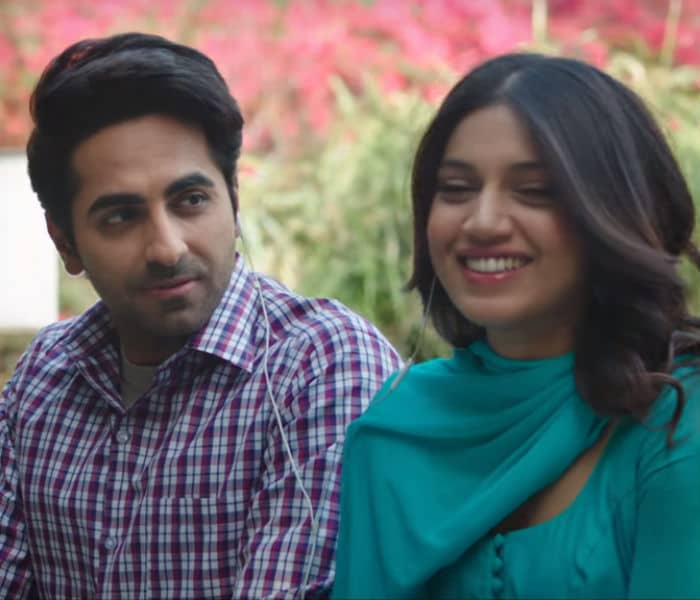 But hang on, Shubh Mangal Saavdhan isn't flawless. Especially off-key is the overdramatic climax (in which an act of foolhardiness by the hero seems completely at odds with the otherwise realistic tenor of the tale). One or two other passages in the lead-up to the convenient closure to the newly married couple's dilemma could also have done with some pruning and layering.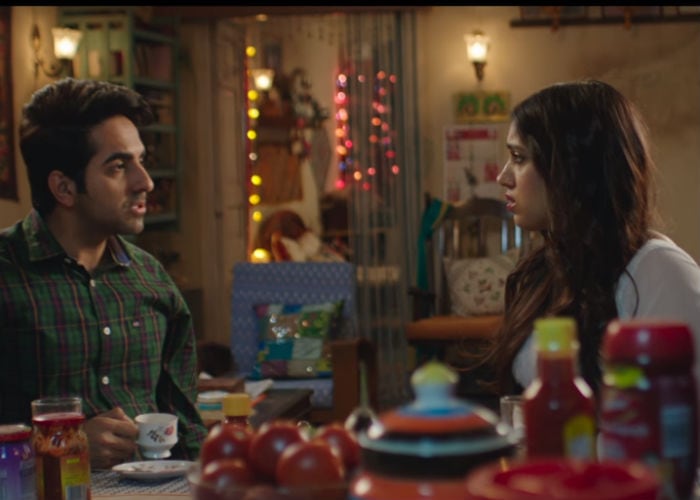 Be that as it may, Shubh Mangal Saavdhan, a remake of the director's own 2013 Tamil sleeper hit Kalyana Samayal Saadham, is worthy of applause for the way it breaks the patriarchal notions of masculinity that have been perpetuated ad infinitum by the popular strain of Indian cinema that has been built around a mard who feels no dard. Here the hero's anguish and bewilderment are real and his frailties, physical and emotional, aren't blamed upon anybody else but himself. It is he who's got to sort it out in the mind and the body, with, of course, a great deal of help from the woman in his life.


The drama is predicated on his indecisive relationship with the heroine, a girl with a mind of her own, as well as on his run-ins with his own parents and with the girl's baffled and exasperated father and mother. Parts of the latter portions strain credibility a bit because a delicate personal problem going as public as it does is a touch difficult to digest.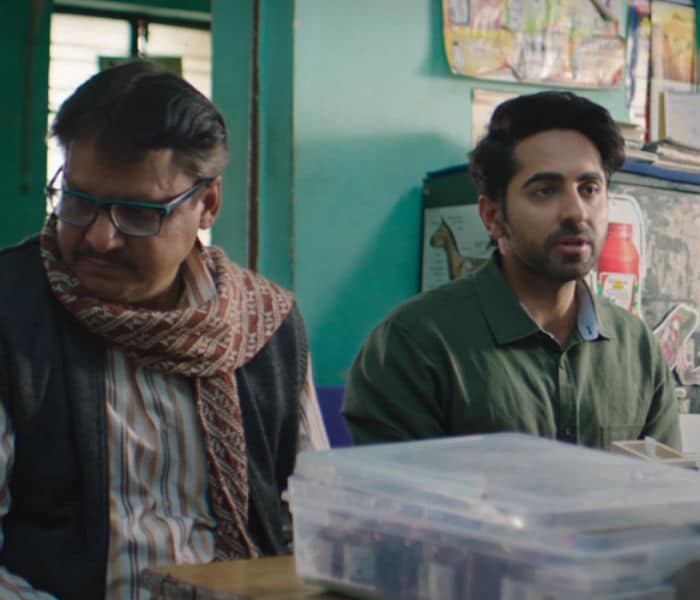 Such irritants are minor and the spirit of the film is generally pleasant and inoffensive even when it directs sharp barbs at the social order that imposes its standard idea of mardangi on all men, without allowing space for the possibility of behavioural variations.

Shubh Mangal Saavdhan, the story of Gurgaon boy Mudit Sharma (Ayushmann Khurrana) and a Moti Bagh girl Sugandha Joshi (Bhumi Pednekar) whose paths cross in Nehru Place, plunges into the heart of the matter without much foreplay. The guy is shy and the girl has had an overly protected upbringing that prevented free mixing with members of the opposite sex. It takes them a while and many a slip (including the hug of a bear, literally) to find common ground and get their parents' acquiescence. And then the twosome hits a wall.

Mudit decides to give pre-marital sex a shot because he doesn't want to waste any time getting to know Sugandha after marriage. Their gawky attempt stops at inelegant snuggling. Mudit discovers that he cannot consummate his passion. The director is at his best in these difficult moments of the script. He keeps it tight and direct and looks the problem in the eye without slipping into any trace of vulgarity.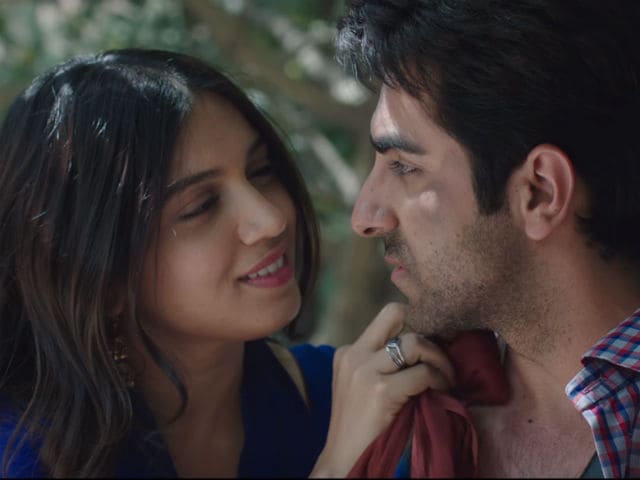 As the lovers kiss gawkily and attempt a quickie in a room in the girl's DDA apartment, the director takes recourse to the voice of radio raconteur Neelesh Misra to narrate a tangential story of a boy who devoured bottles of Banta soda waiting interminably to muster the courage to profess his love for a girl who catches his fancy. This sets the tone for the rest of the film, except for the rather dangly denouement.

Mudit sinks into deep depression when he experiences first-hand the consequences of his performance anxiety that he suggests they call off the marriage. Sugandha puts her foot down and leaves for Haridwar, the venue of the wedding. Mudit drags himself there with such an air of despondency that Sugandha is compelled to give him a piece of her mind. "Muskurao hamari shaadi ho rahi hai (Smile, we are getting married), she exhorts him only to elicit a limp response.


In one first half scene, Sugandha's mother, played superbly by Seema Pahwa, recites to her daughter a poem that she penned 30 years ago after her honeymoon and then likens the sexual politics of marriage to Alibaba of the Arabian Nights tale trying to open the door to the treasure hidden in the thieves' cave. This sequence follows a shot of a soggy biscuit dropping into a cup of tea by way of an analogy for Mudit's state. That is the furthest this film is willing to go bring home the nature of the hero's infirmity.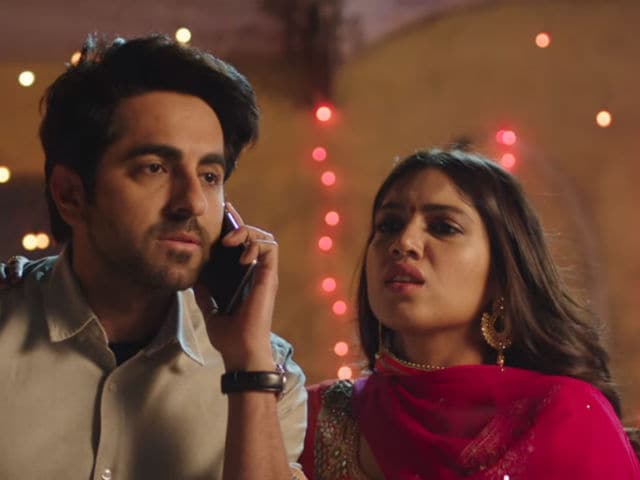 Shubh Mangal Saavdhan stays strictly within the limits of acceptability in dealing with a thorny theme that could easily have plunged into overt awkwardness. Lightheartedness is the cloak it wears to conceal its uneasy patches. That it succeeds in that endeavour more often than not is a measure of the director's ability.

Shubh Mangal Saavdhan, breezy enough at its core not to be bogged down by the weight of its daring and untested pivotal plot point, is never less than entertaining.