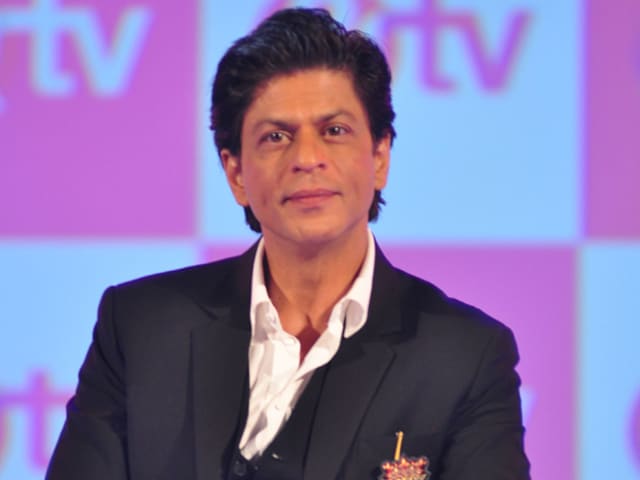 New Delhi:
Superstar Shah Rukh Khan is shooting back-to-back for his new TV show India Poochega - Sabse Shaana Kaun? and Yash Raj Films' Fan, but the actor said that he is enjoying interacting with real people on the TV show despite a physically-gruelling schedule.

"Shooting for this show while working on Fan has been very hectic but what has kept me going is meeting real people. This show is about common people be it the questions or the answers. It is very tough physically but mentally I am on a break as I get to talk to so many people. I am having fun," Shah Rukh told PTI.

"I start Fan by 1 pm and finish by 6 am and then I come here by 12 pm and shoot till 11 pm before heading back to Fan," said SRK.

An Indian adaptation of Israeli game show Who's Asking? , the programme will air from March 2 on &TV, the newly launched channel of ZEE Entertainment Enterprises Limited.

The 49-year-old star started his acting career with TV serials like Circus and Fauji before making it big in Bollywood. He later hosted Kaun Banega Crorepati followed by Kya Aap Paanchvi Pass Se Tez Hain? . (Also Read: I'm Only Here for my Beauty, Shah Rukh Khan on New TV Show )

SRK says he decided to come onboard for the show because he did not want to let go of an original format like this.

"I find the medium of TV very interesting but I don't know how to handle the fiction part of it. I like game shows and I always wanted to hit it right with a game show. This has not been seen in India and is based on an interesting concept," he says. (Also Read: Shah Rukh Khan's Fan Release Date Postponed)

The show is produced by Siddhartha Basu of Big Synergy and SRK says they have been trying to come up with a product for a long time and somehow things fell in place with Sabse Shaana Kaun? , a format which is more about intuitiveness than knowledge as the contestant faces questions from people of different professions, ages and gender.


The actor says as someone who came from a normal background, he likes being a part of aspirational stories.
"I have always maintained that I come from a very common background like many other people in India. Sometimes some very special things happen to people, you become popular, famous and successful but you don't compartmentalise it. I really want to see people have that one opportunity which gives them that one chance," he says.
The only aspect that Shah Rukh hates about hosting a game show is watching people lose.
"I feel awful when someone loses. Most of the contestants are my favourite and I want them to win but there are days when they make mistakes. I try to help them out but I feel bad. I hate that part of hosting but what is nice that most people come and tell me that they were happy to have met me. I tell them that they played well and give them my love," he said.
The television is often blamed for not catering to young audiences and the actor too feels that there is a lacuna when it comes to entertainment content for youngsters.
"I am not blaming anyone because you have to make what sells. It is business at the end of the day. But young people don't have enough content in any field be it films, TV, Internet or radio. There is a huge space in this area and somebody has to take a call. It is not just about film with younger actors... The films should evoke the questions, answers, desires and aspirations that young people have. There is a huge gap for entertainment for the youth in this country and I feel in 10-15 years, it would be the biggest growth area," he concluded.