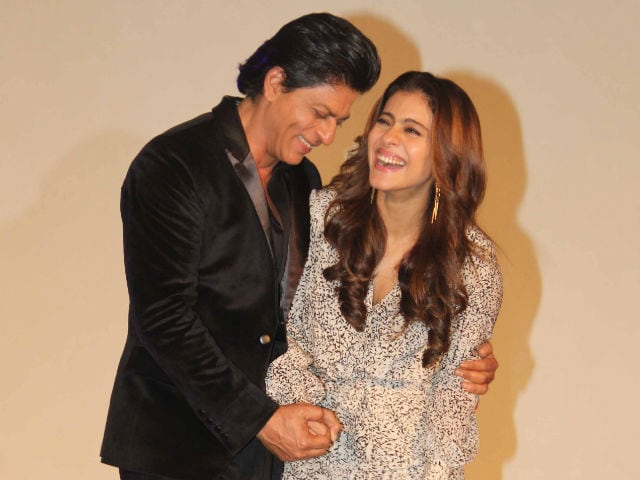 Mumbai:
Actor Shah Rukh Khan said that he finds it difficult to refer to Kajol as a friend.
Shah Rukh, Kajol, Varun Dhawan and Kriti Sanon launched the first song,
Gerua
, from their upcoming film
Dilwale
on November 17.
"Kajol is such a close friend of mine that I find it strange to refer to her as a friend. It's been 20 to 22 years since we began with our careers. We have a very comfortable relationship and there is a certain ease," said Shah Rukh.
"We care for each other in a very easy way. Naturally, whenever we meet each other, we feel as if we've begun from where we left. So that comfort, love, care and genuine desire is there. Even if she's not there in a film with me, and wherever she is, I'll hope that the best things happen to her. She will also wish the same for me," added Shah Rukh.
Directed by Rohit Shetty,
Dilwale
is scheduled to release on December 18.
"It was Rohit's idea to have a beautiful love song. So everything was decided by the team. Kajol and I were watching the song from the sidelines. We've been in the business of cinema for 20 years now. And that's why she was saying that we should keep on acting more because we love doing this. And I would tell her the same," said Shah Rukh.(Also Read:
Gerua is Not Sooraj Hua Madham 2.0. Shah Rukh Explains
)