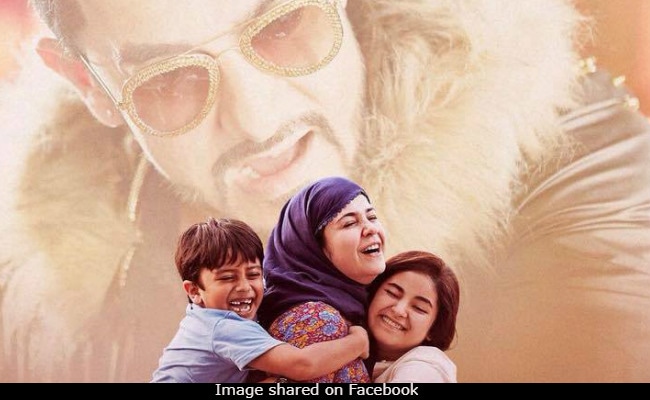 Cast: Aamir Khan, Zaira Wasim, Meher Vij, Raj Arjun
Director: Advait Chandan
Genre: Drama
Rating: 3.5 stars

Insia is not a good student. She struggles with science as well as trigonometry, scores 30 out of 100 in a class test, and - despite this being the year of her board exams - the only time we see her textbooks actually being used in Secret Superstar is when they are stacked together to prop up her laptop so she can get the right angle to record YouTube videos. She is not a great sister, frequently fantasising about escaping her father and leaving her little brother behind. And, given the way she berates and mocks her mother, Insia doesn't seem like the ideal daughter. She even snaps at the one boy who is nice to her at school.

It is these imperfections that make Advait Chandan's Secret Superstar work, even though it is a treacly and predictable underdog story. We do not usually see villainous parents in children's films, yet here Insia's father is a scoundrel, and the girl plots in order to free her mother from this tormented marriage. As she writes out a plan (number 29, her notebook tells us) this feels like The Parent Trap in reverse. Daughter and mother wish that the father is posted abroad so that he stays away for eleven months at a stretch. He might be back home 24 hours a day during the Ramzan period, but the two women decide they can bear him that long. It turns out they cannot - and should not - and Insia needs out.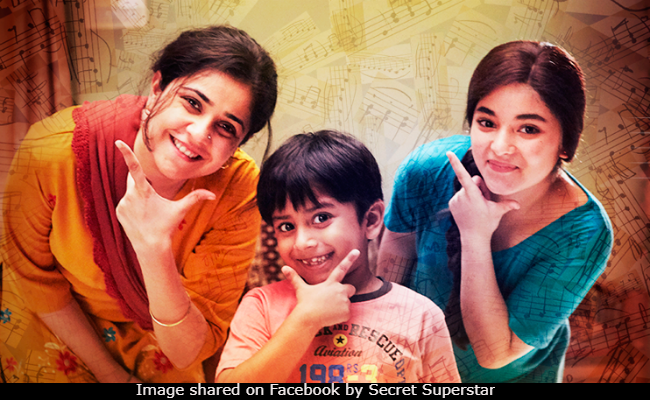 She wants to fly away from this oppressive and dead-end Vadodara life using the videos, where she sings songs she's written and plays guitar while wearing a burkha. These become an immediate viral sensation, and a newspaper clipping tells us that her first video has "double the hits of Yo Yo Money Singh." Soon, a Bollywood music director called Shakti Kumaarr comes calling, and Insia groans. "Couldn't AR Rahman have emailed instead?", she grumbles, immediately entitled by online success, and finding herself stuck with an obnoxious jackass who - as her mother says - composes songs that sound like remixes of songs that never existed. This is the ultimate dismissal, certainly, but also an insightful one.


This is all you need to know about Secret Superstar, a simple film that is unashamedly saccharine and manipulative, yet has the ability to surprise us in ways small and large. It is a film about a little girl, sure, played by Zaira Wasim who was so good as the young Geeta in Dangal, and is earnest and irrepressible here, but it is a film just as much about her mother, played winningly by Meher Vij, who was the Afridi-worshipping mother of the mute girl in Bajrangi Bhaijaan. As a woman who requests her son to hold his bowel movements in for a little longer so that she can watch a few more minutes of a glitzy televised awards show, Vij is super. Hers is a role about making tough decisions, and she shines even when she has to parrot the kind of lines we will forever associate with Farida Jalal.


Raj Arjun, who plays Insia's father, makes him into a sickeningly believable hound, one who treats the son like a child and the daughter like a liability. The best performance in the film comes from a kid called Tirth Sharma who plays Insia's admirer and best friend, Chintan. The film, bewilderingly enough, plays a weird song about his Gujarati celebrations - it singles out dates like "31st December, 14th February and Navratri" - but the kid is a champ, immediately likeable, natural, and energetic enough to keep the film's tempo from flagging. Perhaps this was what Nawazuddin Siddiqui was like as a child.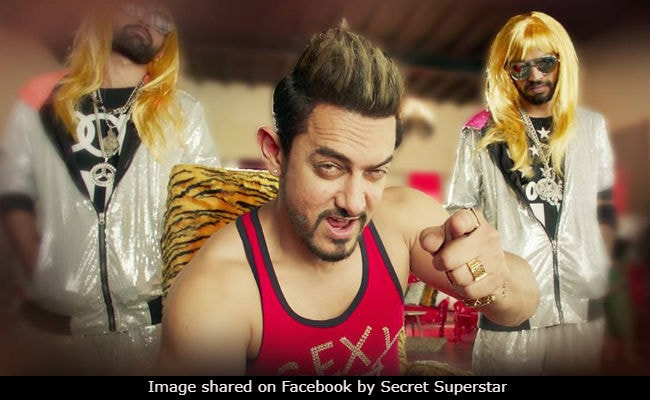 Aamir Khan is an absolute hoot as he plays Shakti Kumaarr, cheesy and predatorial and self-aggrandizing in completely cartoonish fashion. It is a caricature - try to imagine a combination of Anil Kapoor from Taal and Kamaal R Khan, poured into an Ed Hardy shirt - but Khan brings enough nuance to the table to make even this tasteless fool appear real. He has an outburst on television because he treasures talent over cuteness, he laments the way the industry hasn't given him any awards, and, on 'discovering' Insia, he declares that he'll buy the front page of Mumbai Times in order to launch her loudly enough. Khan embraces the nuttiness with glee, and I'd love to see more of this elaborately goateed idiot.


There are times when
Secret Superstar
feels like a tacky production, as if made on a telefilm budget, and there are sequences that inevitably seem too long, particularly as we go into the film knowing what will happen and the film doesn't even try to prove us wrong. Yet we need more films for and about children in this country, which is why I'd recommend this one even though it is far from perfect. To me - videos and fame and (lacklustre) songs aside -
Secret Superstar
is a film about a young girl who nearly explodes with shyness when sharing her email password with a young boy. If you have enough heart, even the remix works.