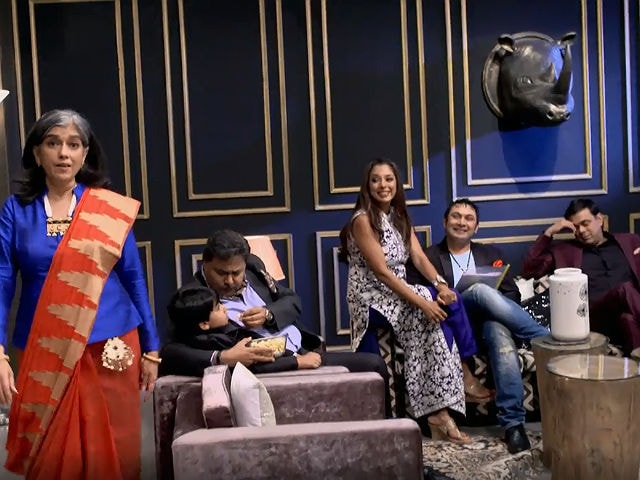 Highlights
The show has taken a leap of seven years and nothing's changed
The humour in Sarabhai vs Sarabhai Take 2 has been taken to a new level
Sahil and Monisha's son Arnab steals the show
New Delhi:
Baahubali
director S S Rajamouli and the makers of
Sarabhai vs Sarabhai
are officially the 'masters in the art of making sequels.'
Sarabhai vs Sarabhai Take 2
premiered a day before it was meant to be aired (on May 16) and
Take 2
is definitely better than the first version. Perhaps the makers are excited to share the series' second season as much as the fans, who have been waiting for it. And now the oddball Sarabhai family is back. Without wasting much time in re-introducing the characters, in the first few minutes the team established that nothing has changed -
Maya Sarabhai is still 'hates' Monisha
, who still 'vernacularly (and otherwise) middle-class.' Indravadan and Sahil detest Rosesh's poetry and Madhusudan still irks Indravadhan using just one syllable - "Hain?"
It is the new addition in the Sarabhai family - seven-year-old Arnab (for Maya) aka Guddu (for Monisha) - who stole our heart. Arnab/Guddu has all the defining characteristics of the Sarabhai family. Arnab/Guddu has Maya's sophistication, Indravadan's sense of humour, Sahil's sarcasm, and he doesn't mind Rosesh's poetry and loves to watch television with Monisha.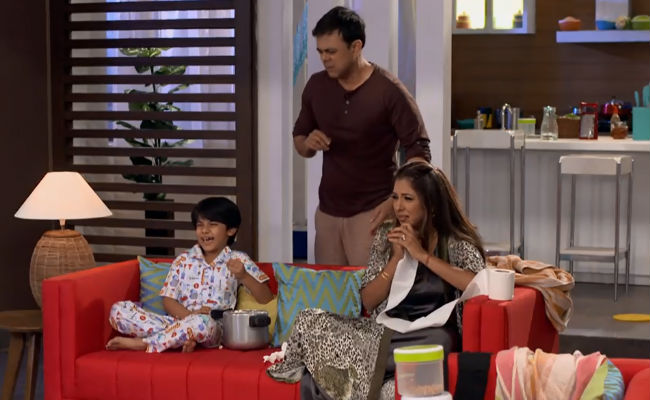 After a brief present day situation Sahil and Maya introduce the new series in which they say that everything has changed (Maya added: "Except for Monisha.") And that's true.
There are some overt changes, like the Sarabhais now live in two identical looking penthouses with spectacular interiors (Monisha's not so much), actress Aishwarya Sakhuja has replaced Shital Thakkar as Maya and Indravadan's daughter, Sonya and Dushyant has a new answer when asked, "How is Sonya?"
But the core (and the strength) of the show - its top notch comedy -
remains intact
. There's one slight change in the format of comedy though. The makers are now toying with the idea of adding double entendre and 'dirty jokes' and so far they've been handled it with care.
The makers kept their word and returned with a bang. Take a bow, Jamnadas Majethia.
Sarabhai vs Sarabhai Take 2
stars Satish Shah, Ratna Pathak Shah, Sumeet Raghavan, Rupali Ganguly and Rajesh Kumar in pivotal roles. Deven Bhojani stars as Dushyant while Arvind Vaidya plays Madhusudan.