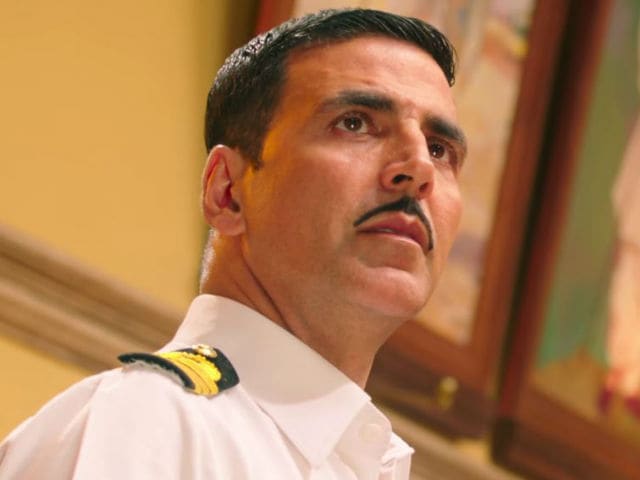 Highlights
Akshay has found a viable space outside of the action-hero persona
In Rustom, Akshay keeps his part in it simple and largely understated
He will be next seen in Jolly LLB 2 and 2.0
New Delhi:
Rustom
is proof, if proof was still needed, that Akshay Kumar has found a viable space for himself outside of the action-hero persona that was created nearly a quarter century back by Abbas-Mustan's
Khiladi
.
The
reenactment of the Nanavati murder case
sees Akshay draw a convincing, if somewhat predictably airbrushed, portrait of a naval officer who killed a man with whom his wife was having an affair.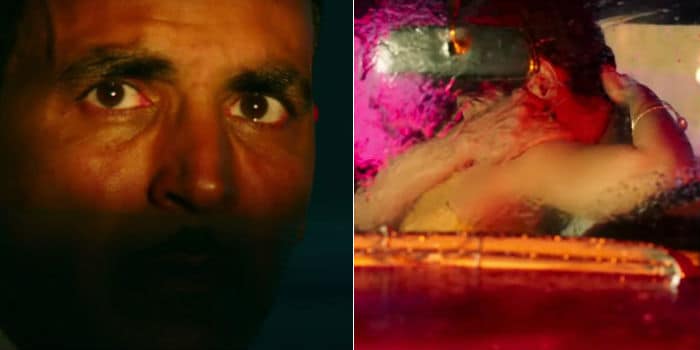 Rustom is essentially a melodrama
that employs all of popular Hindi cinema's courtroom conventions, but Akshay keeps his part in it simple and largely understated. Not for him the overly dramatic flourishes that co-actor Sachin Khedekar, playing the public prosecutor, takes recourse to.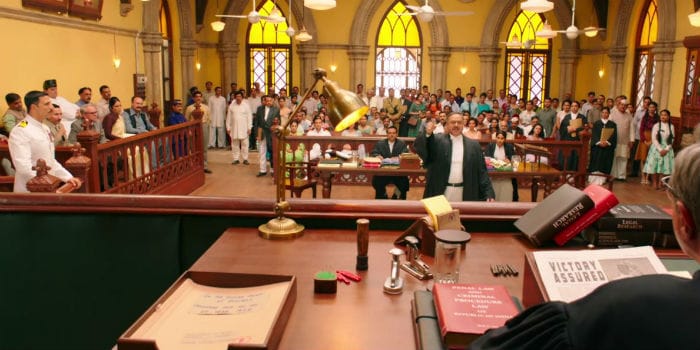 Akshay's character is the focal point of the
Rustom screenplay
and he does full justice to the responsibility placed upon him. He is particularly in the scenes which require to match wits with veteran character Pavan Malhotra, essaying the role of investigating officer Vincent Lobo.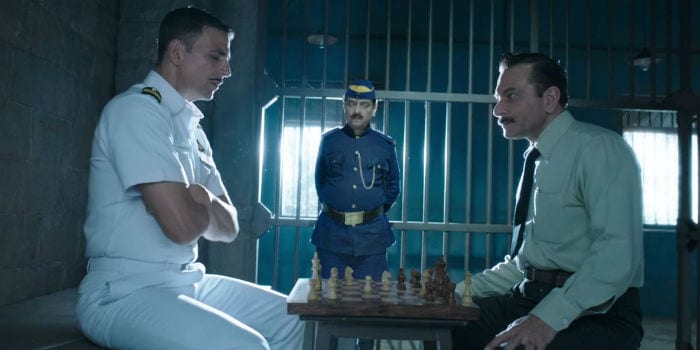 Earlier this year, Akshay Kumar was in equally fine fettle in Raja Krishna Menon's reality-inspired rescue drama
Airlift
.
Airlift
's Kuwaiti-Indian businessman Ranjit Katyal and
Rustom
's Rustom Pavri are obviously distinct individuals.
While the latter was a severely conflicted man who went way beyond the call of duty and humanity to spearhead the evacuation of tens of thousands of Indians stranded in Kuwait during the Iraqi invasion of that country.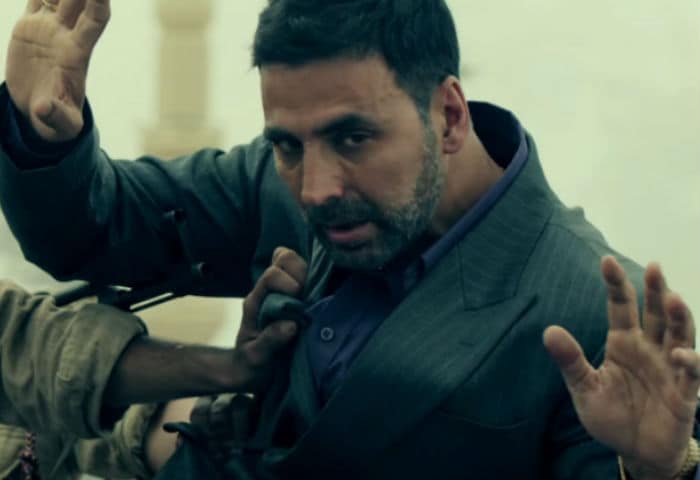 In
Rustom
, the hero, an upright and patriotic naval officer whose life nosedives in the span of a fateful day, faces another form of invasion and it compromises his personal space. He reacts violently and commits a murder.
Even under duress, Rustom Pavri does not abandon his unflappable demeanor, which probably robs the character of some nuance.
But despite the screenplay-imposed limitations, Akshay manages to flesh out the man whose life is turned upside down in a flash by bringing the inner doubts and the outward dignity to bear upon the characterisation.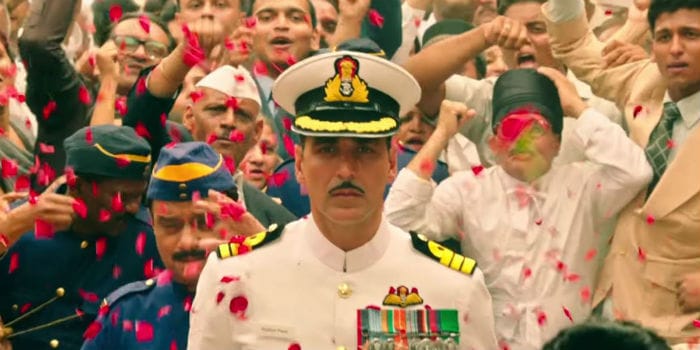 Akshay is a proven safe bet as much for action flicks as for slapstick comedies. But the process of reinvention of the 48-year-old Akshay Kumar, which probably began in right earnest with 2013's
Special 26
, is going well.
By increasingly opting to play characters rather than conventional Bollywood heroes, Akshay is investing in the future of his career.
As he grows out of action star roles, he would need to step into the shoes of more mature characters that deal with emotional and psychological crises in order to extend his run in the Bollywood sun.
He did just that with great aplomb in
Airlift
, making the character of Ranjit Katyal completely believable, a man assailed by the fears and doubts of ordinary mortals confront.
In a significant special appearance in
Dishoom
, the actor thought nothing of playing a gay mafia don who makes advances at the film's two heroes. It is doubtful that any other Bollywood actor of his generation would have taken on the challenge and pulled it off with such ease.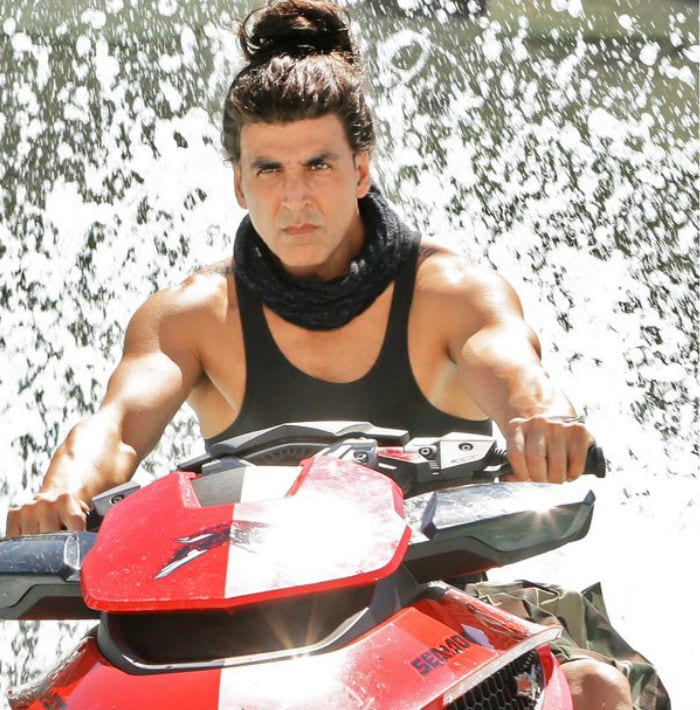 It is indeed Akshay's uncomplicated approach to the craft acting that comes to his aid when he plays characters that demand attention to psychological detail.
In the past decade, Akshay has been guilty of being part of awfully bad films like
Tees Maar Khan
,
Joker
,
Entertainment
and
Singh is Bliing
, to name only a few. But he probably has now put that patchy phase of his career behind him.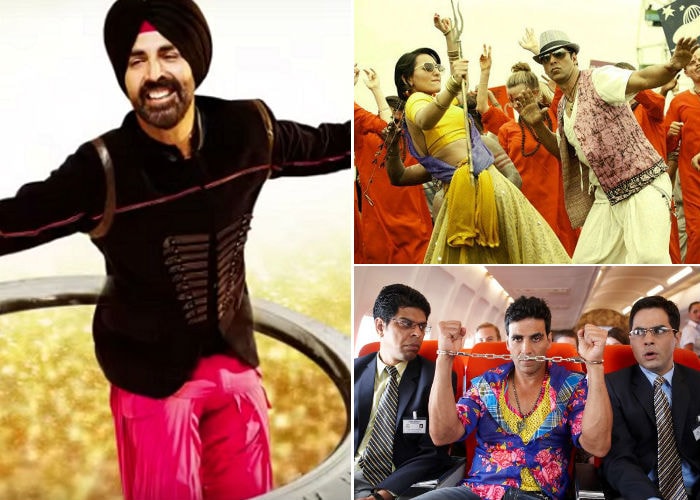 While it has been reported that he will play the lead in Subhash Kapoor's sequel
Jolly LLB
, he has also been
cast as the arch-villain in the follow-up to Rajinikanth's Robot
.
Clearly, Akshay Kumar is no longer a mere
khiladi
content to operate within his limitations as an actor.