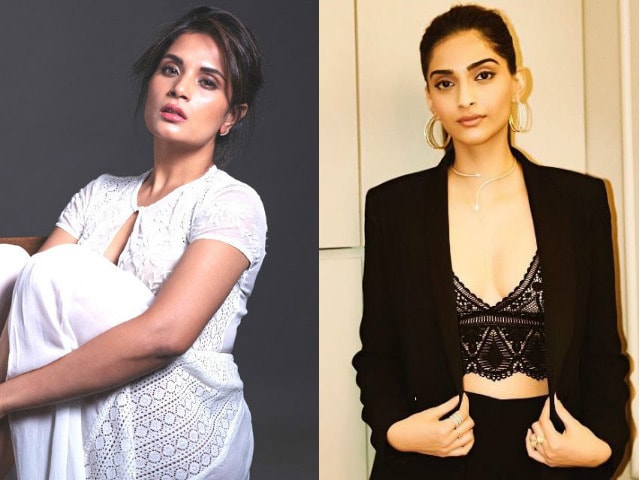 Highlights
Richa Chadha stars in AIB video Harassment Through The Ages
Richa Chadha had spoken about her fight with bulimia in the past
'Women are evolving and are finding their voice,' said Richa
New Delhi:
Richa Chadha
, who stars in the latest AIB video on
Harassment Through The Ages
, told NDTV that Bollywood's habit of disguising what is essentially harassment as romance is a serious issue that needed highlighting. In the video, she mocks instances of stalking and harassment as glorified on screen in many a blockbuster, starring big names which have depicted hapless heroines being chased and harassed in so called jest. Richa, 29, told NDTV, "Now that we are all working in the industry, we can question it. I would think what's passed for fun and frolic in the past is often what leads to acid attacks, revenge murder. A lot of our visual references are very violent when women were being manhandled in a couple of songs and it was important to do this."
However,
Richa said it's unfair to blame the industry
for every instance and that it's easy to say a film may have been the trigger. "You cannot blame the industry. We are a society, life imitates art and vice versa. It's a chicken and egg situation but we evolve. There were things we were okay with hundred years ago like sati, dowry etc which are not okay today. Similarly, being from the industry, it's like being in a fight with your parents and saying why did you do this and it's not cool," Richa said.
The actress, who had been vocal recently about the national anthem being made mandatory in theatres, had a few questions related to the rule: "I just feel it's bizarre. You have a film maybe with a double meaning or a grotesquely violent film and you play a sacred thing as the anthem. What's the sense? And why theatres? Then impose it everywhere. Why don't we understand the anthem first, it's meaning? Recently, there have been instances in Goa and then Kerala where one who chooses not to stand is punished. Why have a rule which is making you fight amongst ourselves in the name of nationalism?"
Richa Chadha had spoken about her fight with bulimia in the past, saying it was Bollywood's best kept secret. Recently, with
Sonam Kapoor admitting that she was molested as a child
, Richa said, "It takes a lot to come out and say this and some cynical idiot who will say, 'oh, she is doing for publicity.' Never mind, we may be famous and don't need the publicity which you may need it for attacking us. But it takes a lot. It's an act of courage. It's important that Sonam, who is a fashion icon and actress, has chosen to speak about this, which is a serious issue."
How come the women have been far more vocal then the men? Richa said, "Women are evolving and are finding their voice. But men talk too and get attacked as well."
Having wrapped the first schedule of
Fukrey 2
in New Delhi, the actress said it's going to be double the fun but for that, we will have to wait till September 2017.