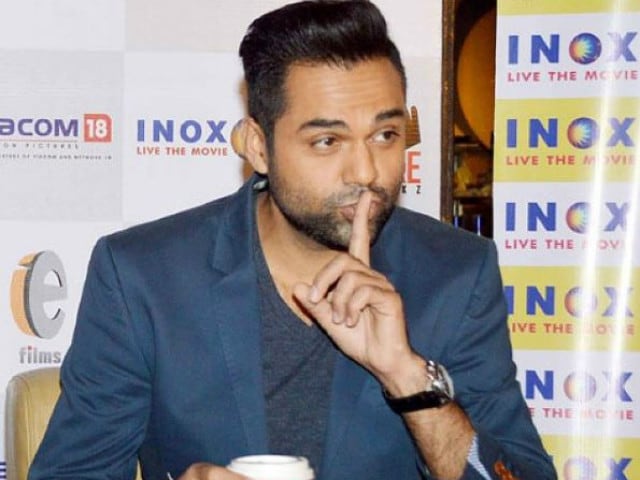 Highlights
Abhay: India is so rooted in traditions, it's hard to break away
He says he likes being a part of commercial projects
Abhay's next: Happy Bhag Jayegi is set to release on August 19
Mumbai:
He has built a niche for himself in an industry which runs on formulas, but Abhay Deol feels being rebellious and doing something out-of-the-box is discouraged in India.
Abhay made his debut with Imtiaz Ali's
Socha Na Tha
a decade ago and has since worked mostly in off-beat films besides a few commercial ones.
The 40-year-old actor says because India is so rooted in traditions, it is hard for people to break away from them and do something different.
"We are shaped by our traditions. With us, it is a little more difficult because we are traditionalist. We have 5000-year-old history which is now almost a part of our DNA. How do you break that? "America, for example, doesn't have that history behind it. It romanticizes rebellion. We look down upon rebellion. It's an insult. To think out-of-the-box is looked down upon here," He told PTI in an interview.
Post his debut in 2005, the actor worked in films like
Manorama Six Feet Under
,
"Oye Lucky! Lucky Oye!
and
Dev D
.
Abhay says it is always tough to swim against the tide.
"It is definitely hard when you're going against the tide. Of course, it is tough. But does that mean you can't do it? No, it depends on your strength, stamina and ability to take so much power against you. But it's not just Bollywood, it is also in Hollywood. It's the same thing everywhere."
Abhay's mainstream projects include
Aisha
and
Zindagi Na Milegi Dobara
and the actor says he likes being a part of commercial projects as they help him support the movies he wants to eventually invest in.
"I like doing mainstream films, because not only do they give me a wider release and audience, they also supports the offbeat films I want to make. The two go hand in hand. My effort is always that whatever mainstream films I do, they should not insult the intelligence of the audience," he said.
The, actor, however, won't do a commercial film that tends to follow a certain check list.
"A lot of times it is just check list. Item song- check, actress -check, actor-check. It is just that. A list of things that have to be checked. That's not the kind of formula I want."
Abhay, who was last seen on the big screen in 2014 in
One By Two
, is all set for his
upcoming Happy Bhag Jayegi.
Directed by Mudassar Aziz, the movie also stars Diana Penty, Jimmy Shergill and Ali Fazal.
Happy Bhag Jayegi
is set to release on August 19.
(Except for the headline, this story has not been edited by NDTV staff and is published from a syndicated feed.)