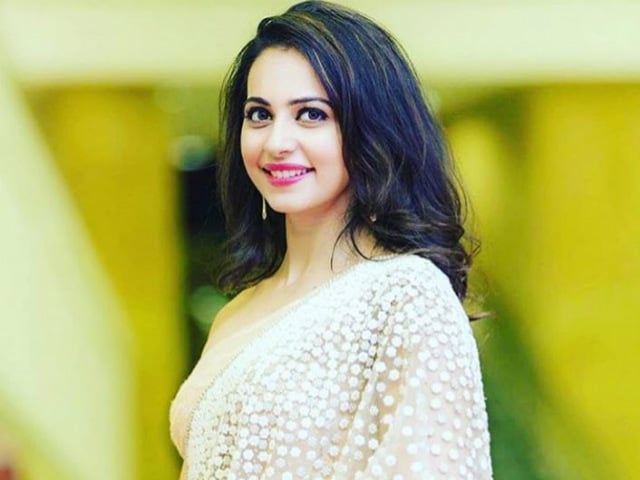 Highlights
'It's quite a challenge,' said Rakul Preet Singh
'I got up early morning and learnt my lines diligently,' she said
The film is being directed by A R Murugadoss
Chennai:
For the Rakul Preet Singh, acting in
her first A R Murugadoss
film is dream come true. The icing on the cake is being paired with southern superstar Mahesh Babu. Shooting for the bi-lingual currently on the floors, involves learning her lines in Tamil and Telugu. In a chat with us, Rakul shares her experience.
"Everything is being shot simultaneously in two languages. It's the first time I am working like this and it's quite a challenge," says Rakul during a breather during one of her hectic schedules. The actor is known in both Kollywood and Tollywood and is fairly competent in both Tamil and Telugu. "But I stick to a plan of learning my Tamil lines first and doing the shot so that I don't confuse it with Telugu. It takes effort but nothing is impossible and it's a lot of fun."
So far, she's struck a
balance between shooting
in two languages well with no additional re-takes. That's largely due to her preparation. "I am one actor who doesn't like to take any prompting. I prefer to learn my lines and deliver them. On the second day of shoot, I had a long dialogue in both languages. So I got up early morning at 5 am and learnt my lines diligently. In fact I was reminded of my board exam days in school when I had to study for tests," she laughs. "But I found that I am more fluent in Telugu which comes more naturally to me and I didn't have to mug up a lot for that. I could just let go of the paper and talk naturally."
Me, not me, really!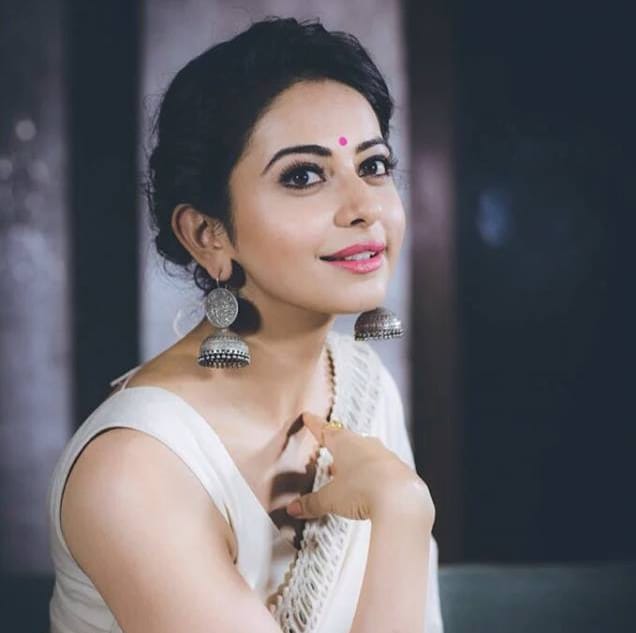 What attracted her to the project was an opportunity to work with the
Ghajini
director But the role was equally interesting which has brought an additional spring to her step, "Murugadoss sir is known for his strong scripts and this is a lovely one. Murugadoss is known to give roles to women that leave an impact. My role is something very different from what I've done before. From the look to my behaviour, it's totally different from my previous roles. I'm having a blast. It's partly very close to the real me and partly very opposite to who I am in real life."
So, is there a makeover or any preparation that the director has given her? All she will reveal is that she will be wearing spectacles in the film. "As far as prep goes, he gave me certain references of some films but doesn't expect me to copy anyone." So, how is it working with Murugadoss? She gushes, "I've always been a fan of his work ever since I saw his
Ghajini
. So, I was a bit nervous the first day, considering his star status as a director. But he is so grounded. He put me totally at ease. He gives you total freedom and lets you experiment. When we are rehearsing and looking at the monitors I know I can ask him if I can I do this or that and make changes. Thanks to his openness, I don't panic in asking him anything. If he doesn't get what he wants he says, 'This is good but can you do it this way'. He's very calm and patient and when that happens, as an actor you can give your best. In fact I would say this is the most free I've felt in front of the camera."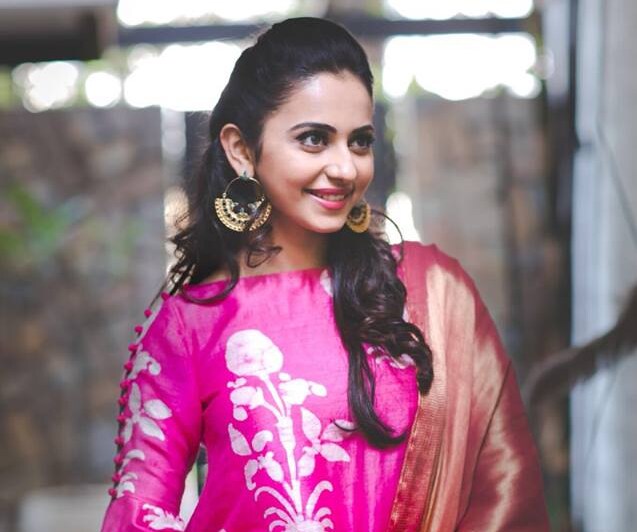 Acting in a bilingual means more time learning lines and less for interaction with co-stars but Rakul has managed
to catch some moments with Mahesh Babu
between shots. "We have shot for about a week together till now. He's a quiet person but we had a good time discussing fitness, food and rejuvenation. We spoke a lot about spas in fact!"
(Except for the headline, this story has not been edited by NDTV staff and is published from a syndicated feed.)