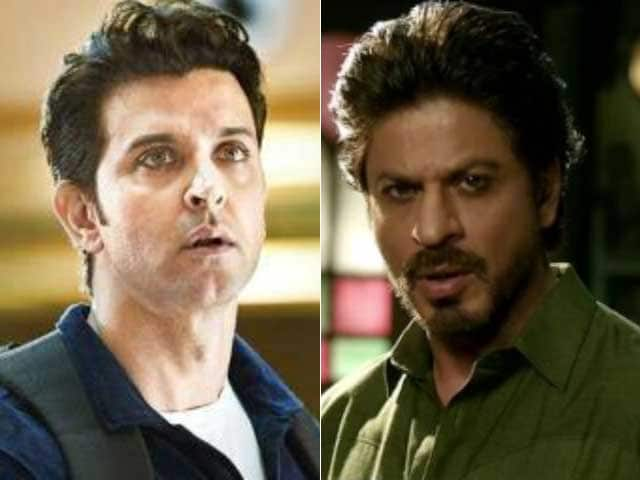 Highlights
"Things happen," said Hrithik
Hrithik and Yami star in Kaabil as a visually impaired couple
Kaabil is directed by Sanjay Gupta
New Delhi:
Actor Hrithik Roshan's film Kaabil
is prepping for release next Wednesday, a date it shares with Shah Rukh Khan's
Raees
. Of this impending box office clash, the 43-year-old actor told NDTV, "Things happen" and "Who do you blame?" His father,
Kaabil
producer Rakesh Roshan, isn't as resigned, Hrithik admitted.
Raees vs Kaabil
has a timeline of events that has hogged headlines - yesterday, in what appeared to be endgame, Team
Kaabil
announced it would be changing its release time from 6 pm on Wednesday to the morning, with
Raees
. More on the Backstory to this later. Hrithik Roshan and co-star Yami Gautam star in
Kaabil
as a visually impaired couple.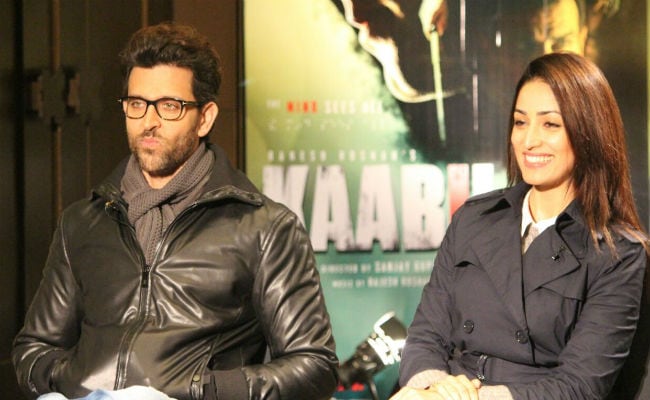 Asked about being affected by
Kaabil
having to compete with
Raees
, Hrithik told NDTV, "The only way it's affecting me is the way a tree would affect me that has fallen on my car. Who do you blame? Things happen. If you start assigning blame, it's not going to be constructive. I take all these things as events of nature."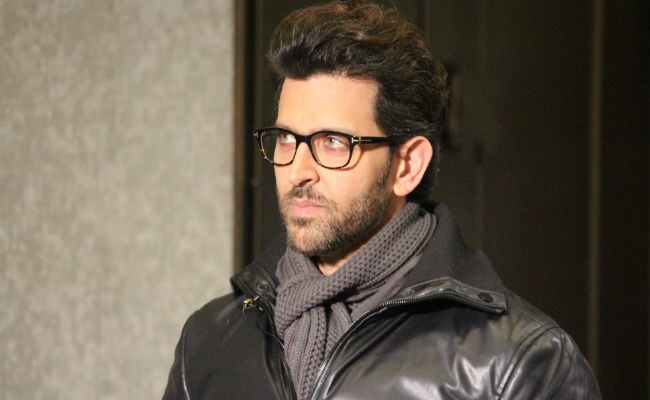 His father has certainly not been so circumspect, in fact he has been upset that
Raees rescheduled itself from its original release date
of July 2016 - effectively backing down from a showdown with Salman Khan's Sultan - to January 26, 2017, which was the date
Kaabil
had booked. Then, when
Kaabil
announced it would release the day earlier,
Raees
said it would do the same. Until yesterday, a few hours separated the films. Now,
Kaabil
appears to be taking the fight to
Raees
.
Hrithik explained to us why Rakesh Roshan was 'surprised' by the clash. "My dad has very carefully chosen the date on January 26, knowing this film would have been ready by October. Still he waited till January because he was seeing that we should not clash with somebody else's film. So let us not come on this person's date or that person's date. So let me make a date which is completely clear right now. So he picked January 26. He wants others to do unto him as he has done unto them. So when you don't get that, it's a bit of a surprise," Hrithik said.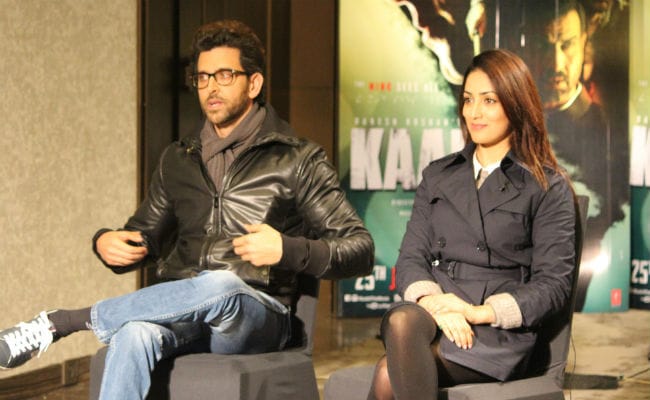 He still maintains that his relationship with
Shah Rukh Khan
, with whom he starred in
Kabhi Khushi Kabhie Gham
, will survive the clash. "It doesn't matter to our friendship because there's communication and understanding. If there was no communication and understanding then there would be a problem. And so far, there has been no reason for me to doubt our friendship," Hrithik told NDTV.
Hrithik Roshan's
Kaabil
, directed by Sanjay Gupta, also stars actor brothers Ronit and Rohit Roy.
(With inputs from Nilanjana Basu)