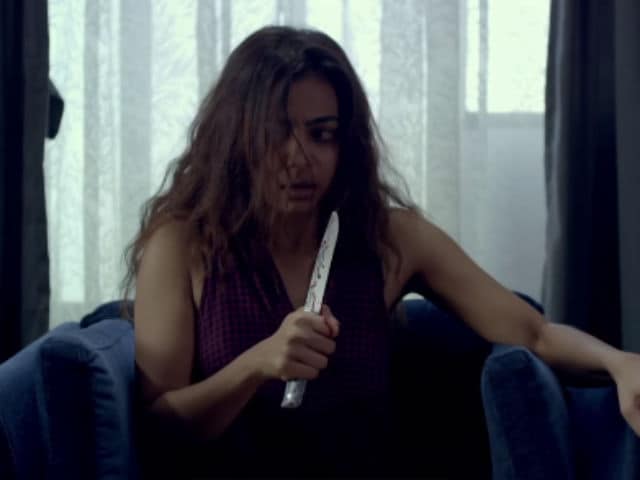 Highlights
In Phobia, Radhika Apte plays an artist who lives alone
I don't care whether I repeat a genre or not: Radhika
Radhika has done films like Badlapur and Manjhi - The Mountain Man
Mumbai:
Actress Radhika Apte, who chooses her films based on characters and not genres, said that her upcoming film
Phobia
will be a "game-changer" as far as thriller and horror content is concerned in India.
Phobia
, a psychological thriller directed by Pawan Kripalani, will feature Radhika as an artist, who fights a phobia of stepping outside her house.
"
Phobia
is not like the so-called image of thriller and horror films that we have in our country. It's a film that I personally will enjoy watching as well. If people go to watch this one, then it might have the potential to break that stereotypical image of Indian horror," Radhika told IANS.
In a decade-old career in the film industry, Radhika has balanced her work between commercial and offbeat cinema. The 30-year-old actress has previously appeared in films like
Badlapur
,
Manjhi - The Mountain Man
and a short film
Ahalya
.
Radhika said that she has never signed a film by looking at its genre and has always been concerned about the characters offered to her.
"
Phobia
is the first Bollywood film where I'm playing the solo lead. I don't know what result we will get at the box office. But I have never selected a film by looking at its genre. I pick a film only when I like the character that I'll be playing. It needs to be a challenging character for me to portray," added Radhika.
"Even after
Phobia
, if I get another thriller or a horror project, I'll do it only if I like the character. I don't care whether I repeat a genre or not. I've never accepted films that waysaid Radhika.
In
Phobia
, Radhika plays Mehek, an artist who lives alone. Radhika also spoke about her character in the film.
"She is a very open-minded person. One day, an incident takes place with her after which she develops a phobia in her mind and her personality changes. The film talks about her struggle with her phobia," said Radhika.
Is she similar to the character which she plays in
Phobia
?
"As an actor, you don't really need to relate with every character that you play onscreen. We can relate to everybody only on emotional terms as our emotions are the same. I don't have a phobia in my life and haven't gone through what the character in the film has gone through," said Radhika.
Phobia
will release on May 27.