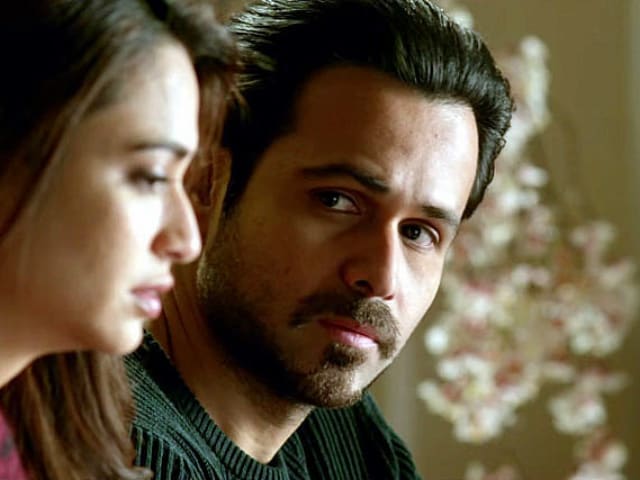 Highlights
Raaz Reboot is the fourth instalment of the Raaz franchise
Raaz Reboot features Emraan Hashmi, Kriti Kharbanda, Gaurav Arora
Emraan Hashmi's Raaz Reboot releases on Friday
New Delhi:
Filmmaker Vikram Bhatt has denied that
his forthcoming film Raaz Reboot
has leaked online but he said that a fake file in its name was made available online to warn miscreants.
It was reported that the fourth instalment of the popular
Raaz
franchise, directed by Mr Bhatt, has been leaked. The news of its leak went viral on Tuesday with lead actor Emraan Hashmi urging fans to avoid watching the leaked version.
When asked about the film's leak, Mr Bhatt told IANS over phone from Mumbai: "It's not really leaked. We put in a bogus file because we know what's been happening for the past few films, and we have understood that."
The filmmaker said he was amazed to see that within 10 to 15 minutes of the clip being made available online, "5,000 downloads had happened".
"There were 5,000 downloads of a film which was not even
Raaz Reboot
. So, this is how Torrents is destroying the business. Now this (planting a bogus file) is our way of warning those people to stay away from our content. So, no, the film has not leaked," he said.
Mr Bhatt said a film's leak damages its box office potential.
"
Great Grand Masti
is an example of how terribly the business got affected. So, of course, a film after it has released, when it leaks online, it damages business. So you can imagine for a film that has not even released," he added.
What action can be taken against online leaks?
"Ultimately, I think it is robbery, stealing. It is stealing someone's hard work. I would just tell people that 'Guys if you aren't going to steal cars and money, then why do you go to steal someone's work on the torrent'?" he said.
He said it is difficult to police the online space.
"I would just appeal to people's sense of goodness because I don't think there is any law on the digital space. It is very difficult to police that space," he said.
Recently, the censor board copies of films like
Udta Punjab
and
Great Grand Masti
were leaked online. But Mr Bhatt said he doesn't think it's anybody in the censor body who is behind the leaks.
"I don't think that the censor board is leaking copies. I know I have an ongoing fight with the censor board, but that doesn't mean that I am going to stand up and say that 'Censor Board leaked the copy'. That's not true," he added.
Mr Bhatt appealed that people should watch films in theatres.
"What I would like to add is that watch films in the theatre and if you decide not to watch them, then don't watch them. But do not download," he said.
Raaz Reboot
features Kriti Kharbanda and Gaurav Arora apart from Emraan. The film will release on Friday.
(Except for the headline, this story has not been edited by NDTV staff and is published from a syndicated feed.)